Raksha Bandhan is an important festival of India. The festival is celebrated with fun and frolic by the siblings. The festival centers around tying of Rakhi thread by sister on her brother's wrist. As the festival approaches, siblings starts buy attractive Rakhis and gifts for their dear ones. On the day of the festival, both brother and sister adore themselves in new apparels and perform the Rakhi ceremony. After sister ties the Rakhi thread on her brother's wrist, the latter blesses her and promises to be with her throughout his life. The festival is generally celebrated in the month of August every year. If you want to know when is rakhi, keep it mind that every year rakhi is celebrated on the full moon day of Shravan which is a month as per the hindu calendar.
These rituals end with exchanging of gifts amongst the siblings. Brothers and sisters surprise each other by presenting wonderful gifts. Everyone tries to be with their special ones on this festival. Those who are unable to attend this grand festival they usually delight their close ones by sending Rakhi gifts to India online. Sending gifts through online stores has become quite popular as it does not involve any hectic process. Therefore, you can send Rakhi to India online to your brother and make him feel the essence of this festival.
GiftstoIndia24x7.com is a mega e-gifting store that arranges excellent collection of Rakhi gifts. You can take the help of this online portal to send Rakhi to India. Its has efficient delivery service. As a result, you can send Rakhi to India from India as well as from other nations. Various types of gifts are available in this website. Select the best gift for your loved one and send it along with Rakhi to India. Some of the popular gifts that you can opt for your dear sibling are as follows:-
Rakhi Mugs
On Rakhi, you can delight your siblings by sending attractive Rakhi mugs. You will avail the mugs in various colors such as blue, red, yellow, pink and so on. The outer surface of the mug is decked with beautiful Rakhi images. Warm Rakhi messages make the mugs look stunning. You can even opt for personalized Rakhi mugs for your brother or sister. Special personalized kids mugs are also available in this website. You can customize these personalized mugs with your dear one's photo and/or greetings. Your dear one will be pleased to receive these mugs on Rakhi.
Chocolates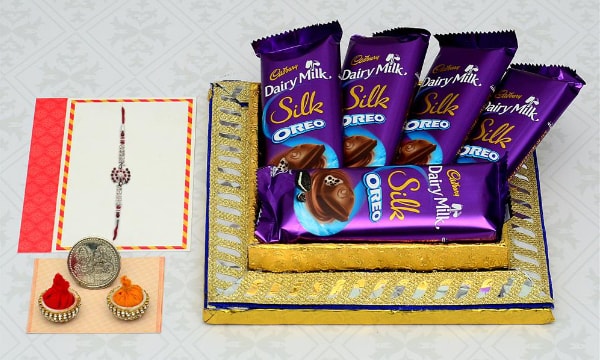 If your sibling is a chocolate lover, you can send Rakhi to India along with mouth-watering chocolates. Chocolates from renowned brands such as Ferrero Rocher, Valor, Lindt etc are available in this online gifting store. You can even opt for handmade chocolates from the 'Handmade chocolates' section. These chocolates come in various flavors such as raisins, almonds, cashew nuts and so on. Hence, select your dear one's favourite chocolate and bring a smile on his/her face.
Greeting Cards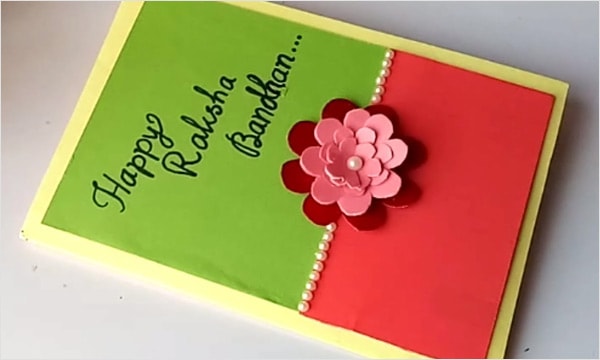 You can convey warm wishes to your loved ones by sending beautiful greeting cards. In the 'Rakhi Greeting Cards' section, you will avail printed greeting cards. Some of the popular greeting card that you can send to your sibling along online Rakhis are Wonderful Rakhi Greetings, Warm Regards on Rakhi, Warm Wishes on Rakhi and so on. These cards come with warm Rakhi messages. Your dear one will definitely be impressed to receive these greeting cards. Therefore, send Rakhi to India and amaze your siblings.
Apart from these, you will also avail other Rakhi gift items such as silver gifts, Rakhi sweets, gift hampers and so on. Send these fabulous gifts to your siblings and make them feel special on Rakhi festival.