Make her day special with exquisite gifts through GiftstoIndia24x7.com
Women's day internationally is celebrated on 8th March. On this day, the whole world salutes the courage, dignity, patience and tenderness of a woman. In many countries, such as China, Bulgaria, Vietnam, Russia, this day is marked as holiday. Every one celebrates the day in an unique manner. Some celebrates the day by appreciating as well as honouring the achievements of women in political, social and administrative fields with awards and accolades. While for some it is just simple celebration in a restaurant or home. So, if you are missing your woman on this Women's day, you can take the help from the e-gifting portal to send gifts to India.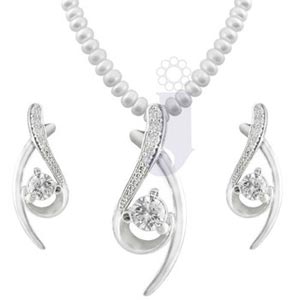 Amongst various online stores, GiftstoIndia24x7.com is an exclusive one. This store provides gift articles as well as hampers for different occasions and festivals. Since, Women's day is a special occasion, you can surprise the woman of your life, whether she is your mom, wife, friend or sister by sending gifts to India. You can avail enticing gift articles for Women's Day in our site. The gifts are clearly segregated into different sections which are as described below :-

Traditional outfits - For an Indian woman, traditional outfits symbolize feminine elegance and grace. Therefore, if you want to make your woman look dignified and beautiful, you can send colorful designer sarees and salwar suits. The vibrant hues and patterns of flowers, leaves, swirls and embroidery make the outfits look gorgeous and attractive. So, traditional outfits would be perfect exquisite gifts for Women's Day.
Jewellery - Jewellery are the best accessories that women are fond of. There are hardly any woman, who do not like jewellery. Keeping this into account, GiftstoIndia24x7.com offers wide collection of jewelleries. Diamond, Pearl, Gold and designer jewelleries all are available in our site. If your woman is fond of sparkling diamonds, then you can gift artistic diamond pendant, ring or ear rings. This will surely make her look truly elegant. You can also send spiritual gold pendants of Lord Ganesha, Swastik as gift to India to your mom, sister or wife on Women's Day and make her feel special.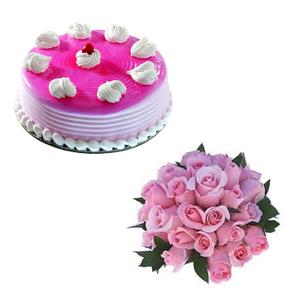 Gift hampers - You can also present exotic gift hampers to the woman of your life. These gift hampers contain enticing gift articles such as mouth-watering cakes, enchanting flowers, soft toys etc. You can select hampers according to the recipient's choice. If she prefers cakes and soft toys, you can select hampers such as Someone Wonderful, Remembering You to the woman of your life.

Cosmetics and Chocolates- You can send these exclusive items as gifts to India to your woman on Women's Day. Cosmetics are always preferred by women of all age. In our site you will get exclusive collection of cosmetics from recognized brands such as Loreal, Lakme, Garnier etc. If she likes herbal cosmetic products then you can select cosmetics from Shahnaz Hussain, Lotus or Himalaya. You can also give her a special treat by sending mouth-watering chocolates such as Ferror Rocher, Dairy Milk, Twister etc. These gift items will surely delight her.

Apart from all these gift articles, you can also select lovely flowers, gift vouchers, personalized gift, perfumes, and watches for your woman and send it as gifts on Women's Day. We also have reliable delivery service and customer support that will surely assist you to send gifts to India on Women's Day. So, place the order and surprise the woman of your life on Women's day.