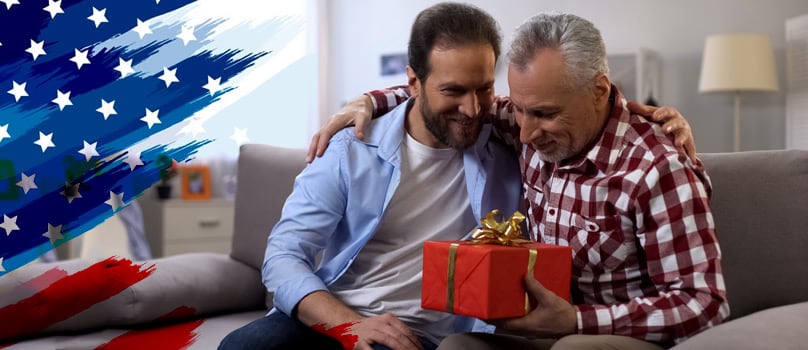 Gifts are something which speak a million words when exchanged between close people. For anyone, their father is one of the most special persons on this planet. Gifting him something momentous means a lot as it will definitely be close to his heart no matter what it is. There are a lot of occasions when you wish to be by his side. But this may not always be possible especially when you are staying abroad. The least you can do is send him a meaningful gift to India which will somewhat make up for your absence.
Occasions To Gift
There are a lot of occasions around the year which are ideal to send gifts to your dad in India from the US. Birthdays are the most common ones. There are traditional festivals as well. Diwali, Onam, Lohri, Gudi Padwa and Father's Day are some of the important festivals celebrated across India.
There are also other occasions like anniversaries and retirement. You can send gifts to commemorate any special moments for him or when he crosses a big milestone. Times, when your father gets sick, is a period of concern. Sending him flowers and cards are the least you could do if you are not able to come home.
What to Gift
It is not a very difficult job to find gifts for your dad. There are quite a few options actually which you can consider:
Watches

An excellent choice for occasions like birthday, anniversary or to commemorate any achievement. The classy appeal of watches is what makes it such a great gift option.

Smartphones

You can never go wrong with smartphones if you want to stay connected. This modern tool is a must-have. Not only is it useful for keeping in touch but also is an important part of our daily lives.

Cakes

Personalized cakes are an ideal choice for birthdays and anniversaries. Personalisation of cakes makes them heartwarming.

Flowers

An apt choice for any occasion, flowers are instrumental in instilling hope. Fresh flowers bring a gush of fresh emotions which takes you closer to your dad.

Dry Fruit Hampers

If eating healthy is something which your father follows with precision, then hampers of dry fruits will do him a world of good. Not only are they healthy but also they come in exquisite packaging which makes gifting them worth your while.
These are just a few options and there are many more to look towards. All the gifts have a personal attachment with them and will help the father-child bond to become stronger.