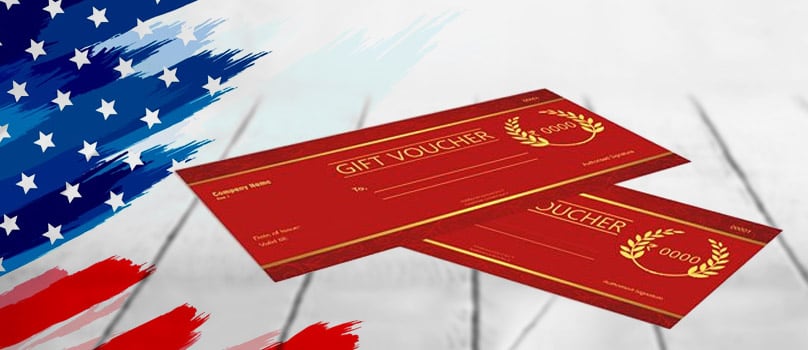 Are you one of those human beings who have a hard time choosing appropriate things to buy for your loved ones? Then sending a gift to India is not your cup of tea. But does that mean no gifting from you? Of course not! Yes, we are here to relieve you of all your anxiety of picking out a gift by providing a simple solution - send gift cards to India. Send a gift card to your loved one in India and let them have a go at whatever they like! Simple!
So what are you waiting for? Oh, wait. Are you not familiar with the process of sending gift cards to India? Are you calculating your moves before taking a stand? Fear not. We have that covered too!
Step One: Type "Casting"
Gift cards are effective but a delicate item to gift as well. First of all, you need to figure out what will be liked by the one whom you wish to gift. Will a nice dinner strike the chord or a fervent session of shopping satiate their desires? This is because we offer a host of options when it comes to gift cards.
There are a lot of options on your deck. While Mainland China, Pizza Hut and Machaan vouchers handle dinner duties, Baskin Robbins runs the ice cream van. Similarly, Levi's, Shoppers Stop and Brand Factory among others keep the fashion quotient up to date. Apart from these, there are numerous others to choose from. Thus, if you know what kind of vouchers to gift, the decision making part becomes simpler.
Step Two: Pinching The Pocket
Image Credit : Piqsels
Price is another aspect which cannot be taken lightly at all. You have to find the middle ground here. Too low a value will put your dear one on the ferry but will not give the ride. Too high and it will leave a searing hole in your pocket. The sweet middle ground will also vary among the various types of coupons. The amount that a food and dining outlet would let you get away with will not be comparable to a fashion outlet. In a sense, everything is interrelated.
Step Three: Stars Tell A Lot
Image Credit : Piqsels
The best way to take the stand would be to go through ratings and reviews of our customers. This would give any layman an idea about how to approach gift cards. We are one of the very few places which can boast of excellent customer feedback (thank you so much!) so we can handle your expectations.
Step Four: Checking Yourself Out
Image Credit : Piqsels
The checkout is the easy part. At GiftstoIndia24x7, we take online security very seriously. On one hand, we offer a plethora of payment options for convenience. On the other hand, we provide top of the line secure gateway protection to every single option from snooping eyes. You can rest assured of your hard-earned buck going to the right place.
Taking the easy way out are you now? Well, even life needs a cheat code from time to time. Cut yourself some slack, lay back and let us help your gift voucher be on its way to India from the US. All you have to do is lookout for the precious smile that your gift card would bring and be proud of your brilliant decision!