How Do I Send Flowers and Cake to India from USA?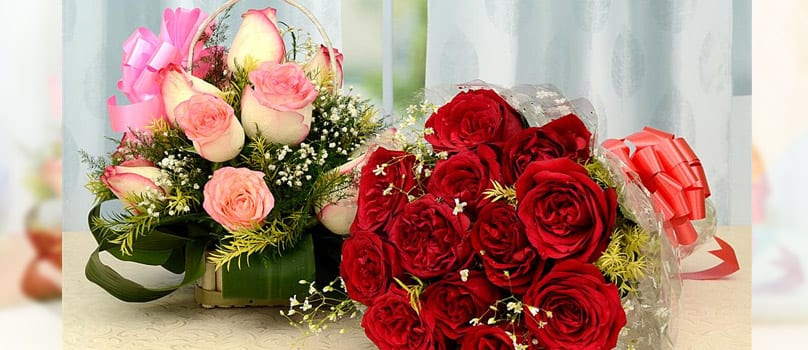 With so many occasions around the year, it becomes hard to attend every single one. On top of that, if you happen to be living away from your relatives in a foreign country, it becomes close to impossible. However, staying connected with your family and friends is not an option. So, it's time to start thinking on your feet and that's how you end up here. Flowers and cakes to India - something that never fails to impress. Sure, it's a good idea but these are very delicate and perishable items. So how can you send them to your loved ones in India without any worries? That's where we come in!
Enter GiftstoIndia24x7.com. We deliver gifts as easily as LeBron scores a free throw! On top of that, the experience of a decade comes in handy. So you can rest easy with your loving gifts, knowing that they will get to your loved ones in just the way you would have wanted! Now that we have your attention and confidence, let's iron out the details.
Step One: The Choice
It is never easy when it comes to choosing flowers. Each flower has its significance in the eyes of every individual. Roses are the safest choice. Pink, red, yellow, white - they come in all colours! You can even opt to mix and match these colours to get a pleasing combination. Lilies are quite a popular choice as well. Daisies and gerberas make a flower basket look dashing! Orchids are those rare flowers that never fail to drive a point home. Uncommon flowers like anthuriums and birds of paradise can leave your loves ones wondering what kind of flowers do you have your hands on! We maintain a varied digital "garden" which gives the freedom to choose and send flowers to India from the USA.
Choosing the flower is only one side of the story. There are a lot of different arrangements which make the gift unique and personal. Stands, pots and baskets are quite popular arrangements. Greenery is used in decorating some of these bouquets which throw any doubt regarding the beauty out of the way.
Sending cakes to India is our speciality. Handmade by local bakeries, our cakes come with a small special touch which touches the heart of the person you are sending to. Flavours and shapes pose some difficult choices as all of them look equally relishing! Personalisation of cakes is something that we are quite proud of and should be a great option to add a more intimate touch to your gift.
Step Two: The Buying
Our online store is well-equipped with the latest features in browsing and security. This lets you seamlessly browse the stocks and then securely place your order without any worries. Once you follow all the steps, you will be able to send cake to India from USA in no time! First, create an account. This lets us keep you informed regarding your order, every step of the way. With that out of the way, add the flowers and cakes that you chose to your shopping basket and proceed to checkout. If you chose any item that can be personalised, then it is here that you can add your custom picture or your quote. After that, checkout ahoy!
Step Three: The Checkout
We accept almost all major credit cards. This makes it convenient for all our customers to send cakes and flowers to India to their loved ones in India from every corner in the world. The latest and most robust security features and algorithms protect our payment gateways so that you do not have to worry about a thing. Post payment, your choice of some extraordinary flowers and delicious cakes will be on their merry way to warm the heart of your loved one!
Step Four: The Smiles
This is the most important part! Get ready to get submerged in endless smiles on the face of your loved ones once we send the flowers and cake to India to them! We will be watching from a distance as we write another success story and bring another smile. Frankly, that's the best reward!