How does online flower delivery work?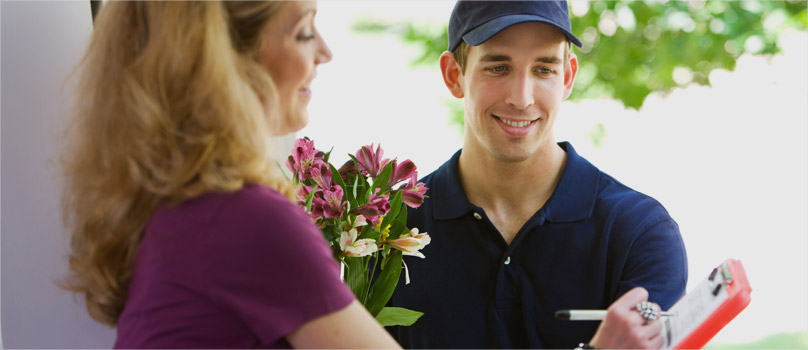 Gifting flowers has been a tradition since time immemorial. It has been a part of worship, celebrations, condolence and a variety of other social events. Earlier, people would grow these flowers in their gardens or get them from local florists. But with loved ones dispersing around the world, gifting flowers has evolved. This wonderful gift can now be ordered from any corner of the world for being delivered to India.
Flowers particularly make an amazing gift for birthdays. Each flower and its color has a meaning associated with it. Hence flowers are a good way to express your emotions to a loved one without verbalizing them. The variety of flowers available also makes it easy for gifting to different relations. A red rose is best for a lover as it expresses passion and affection. Similarly, a white lily is a nice gift for one's mother as it represents purity.
Online flower delivery is a blessing of the modernization of the communication systems. Apart from letting you order from anywhere in the world, it also lets you choose from a larger variety. An online florist has a wider variety of flowers than any regular florist would have. The delivery process also becomes quicker and more convenient when you order online. So, Online flower delivery has all the goodness of purchasing flowers from a local florist, plus the benefits of online delivery.
To land with the best flower gifting experience, you need to first find the right website. To select the perfect online florist you must go through their website and reviews thoroughly. Responsiveness & quality of customer support are two forte of a good gifting website. Often the sender and receiver of the gifts live in different time zones. This makes the availability of round the clock customer service very important.
The flower delivery website gets your gift arranged by local delivery partners. They are centered in the locality of the recipient's address. This ensures that the delivery of your gift occurs on time and also takes care of its freshness. It is extremely important that you enter the perfect address of your loved one. This will make sure the delivery happens seamlessly.
Check whether the website has a delivery service in your required locality.
Be careful while entering the date and time of delivery if you are placing your order from abroad. The difference in time zones could cause a mix-up in the delivery process.
It is best to order seasonal flowers during the season as they are better available and fresher then.