Send Gift Hampers as Father's Day Gifts to India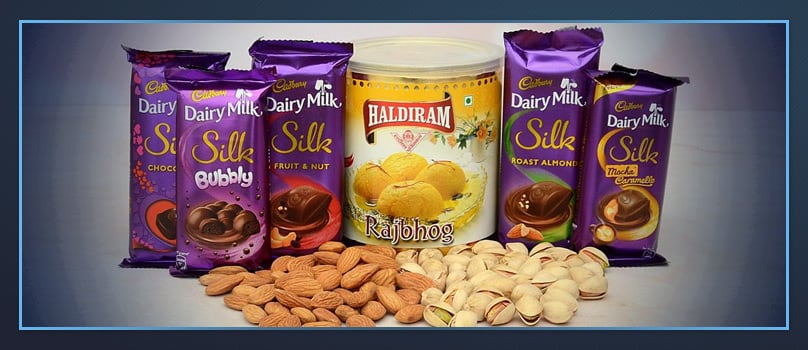 Fathers' Day is a special occasion when the whole world gets united to celebrate the beauty of male parenting. It is the day when we pay homage to our loving dads for all those hardships that they have to undertake for our well being. Right from our childhood, fathers meet our every needs. Without complaining, they work relentlessly to make our lives brighter and happier. As a kid, all of us to some extent, wish to be a man like him. It is their sense of duty and responsibility that render them the personality that every child wants to imitate. To acknowledge all these selfless sacrifices of a father, every year the third Sunday of June the whole world celebrates Fathers' Day. In India too, the day is celebrated with full enthusiasm. The day herein, is marked by spending quality time with family, feasting and of course, exchange of gifts. But in the contemporary context, Indians are no longer confined to the geographical limits of their motherland. So there is a dire urge of some reliable yet economical ways for sending Fathers' Day gifts to India to mark this occasion.
To cater to this requirement of these global Indians, many online gifting companies has lend a helping hand. Now it has become a matter of ease to send gifts to India and be a part of the celebration. One such name which has earned a lot of kudos in this business of e-gifting is GiftstoIndia24x7.com, which, with its untiring effort has satisfied a million customers worldwide. Keeping an eye on the upcoming event of Fathers' Day, our company is proud to present a vivid and varied gifting ideas to its customers. One such unique and innovative gifting idea is sending a gift hamper to your father back at home. Now a days, sending gift hampers to mark an occasion is a very popular practice. A gift hamper allows a person to send a medley of different gifts packed into one, and that too, compact with a single charge. The gift hampers that our company offers contain a unique conglomeration of gifts that is sure to impress your father in India. Some of our hampers showcase a combination of perfumes, dry fruits and cake; while there are others displaying portfolio bag, wallet and tie in together. There are even some hamper that include a combo of men's shaving accessories like, razor, brush and shaving gel. Herein you are definite to find a vast array of gifts that adorn this unique section of gift hampers, the collection of which is sure to impress your loving dad in India. Apart from these if your father loves sweets or fruits, you can send him a sweets hamper which contains different types of sweets or fruits hamper which are a combo of some fresh fruits.
These gift hampers are sure to help you out in your search of an ideal Fathers' Day gift and sending the same to India. With our dedicated service and prompt delivery we are sure to impress you to the most. Send your Father's day gift to India with us and we promise to deliver the gift wrapped with your emotions, with utmost dedication, care and timeliness. With our committed 24x7 customer support team, you can keep a track of the status of your orders at your perusal. Gift with us this year, and be rest assured to enjoy a carefree shopping spree.
Wish you a happy shopping!