Favorite Father's Day Movies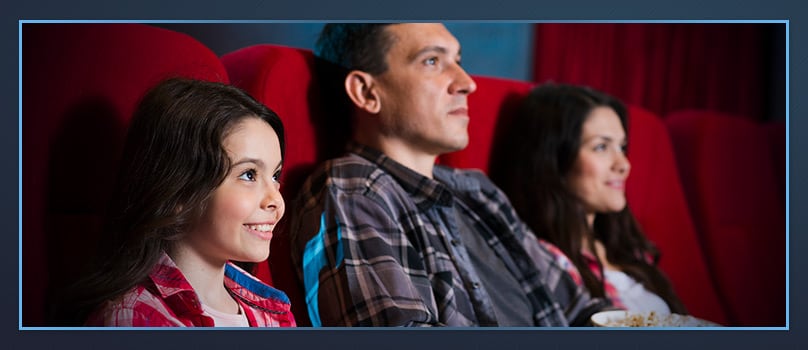 Father's Day is a special occasion celebrated in honor of fathers and fatherhood all over the world. This occasion is the ideal day for you or anyone to shower love and gratitude to your father for all the hardships he has been through for your upbringing. You can send gifts to India to your your father, and make him really proud of you. And in case, you are staying outside India, you can take the help of online portals to send gifts to India. With the help of GiftstoIndia24x7.com, you can send a wide variety of gifts to India for your father on Father's Day.
Other than sending gift to India on Father's Day, you can even recommend some movies that your father will love watching on Father's Day. If you are with your father, then you can team up with your father and watch movies which will perhaps be the best gift for your father on this special occasion. Out of the huge list of movies that are worth watching on Father's Day, a few are mentioned below.
Father of the Bride
Father of the Bride is arguably one of the best movies to watch on the occasion of Father's Day. This hilarious comedy deals with a worried father, played by, Steve Martin, who is too possessive to give away his daughter when she decides to marry. With an unmatched performance of Steve Martin, this 1991 flick, focuses on issues related to marriage, parenting and interaction among the family members.
Mr. Mom
As Jack, played by Michael Keaton, loses his job, his wife and he comes to a decision that while his wife will earn the bread for the family, Jack would look after the household. Aptly named, Mr. Mom, is interesting and enjoyable to watch as Jack struggles to cope with handling the children at one hand and doing all the household chores on the other. While watching this movie, be sure of the fact that your father and you will end up in a riot of laughter. Do forget to squeeze your mother in while watching this movie.
About a Boy
In this movie, a 12 year old boy teaches a grown up but unbelievably immature, played by Hugh Grant, to act like a grown up. About a Boy is surely a treat for all the fathers on Father's Day. You too can catch up this movie with your father and enjoy this 2002 comedy drama. The relationship that Hugh Grant and Marcus, played by Nicholas Hunt shares in this novel turned movie is something to watch out for.
Field of Dreams
Watch for the commendable performance of Kevin Costner as a corn farmer, who builds a baseball diamond on this fields. This a must watch on Father's Day as it beautifully explores the relationship between fathers and sons. The uplifting journey that the story of Field of Dreams depicts is sure to make a mark in your mind. This sports-drama- fantasy film was released in the year 1989 and got the nominations in three categories in the Academy Awards.
Pursuit of Happyness
Pursuit of Happyness is a biographical drama released in the year 2006 with Will Smith as the protagonist, Chris Gardner. The other protagonist was played by Jaden Smith as Chris' young son. The story revolves around Chris Gardner, a struggling salesman, who has lost everything. As a homeless, Chris must take care of his son and compete to emerge as a winner in an internship. Watch out for the bond the father and his son share despite the adversities.
Watch the above mentioned movies with your father and make a cherished celebration of Father's Day.