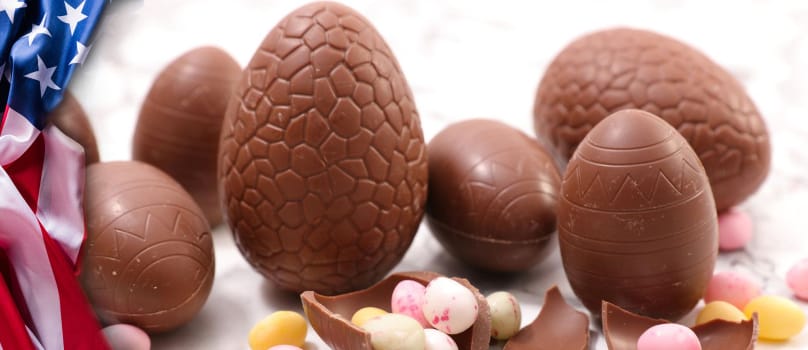 Image Credit : mirror
Gifts constitute a wonderful medium of expressing your heart core feelings to your loved ones. It, however, becomes all the more special when gifted on some specific day. Be it graceful occasions like Birthday or pompous festivals like Easter, Christmas etc, gifts add a touch of love by bringing both the sender and the receiver closer. Thus, if you stay abroad and due to any reason won't be a part of Easter festivities at home, send gifts to India from USA. Easter is celebrated for two days denoted as Easter Sunday and Easter Monday.
Easter is a sacred Christian festival that symbolizes Christ's resurrection from the dead. According to the Canonical gospels, on the third day after the crucifixion, Lord Jesus rose from the dead. This incident or resurrection is celebrated as Easter. The Easter day begins on the Easter Sunday and continues for seven long weeks. Popularly called the 'Great Fifty Days' or 'The Week of Weeks', the time is devoted to the religious church ceremonies dedicated to Lord Jesus. The church commemorate Lord's resurrection, besides enlightening his disciples with religious post-resurrection teachings and his ascension into heaven. Easter festival marks the end of Lent, the liturgical year from Ash Wednesday to Easter Sunday, that is involved with 40 days fasting, holy prayers and forgiveness. Christians all over the world rejoice this day with religious fervour and feasting. As gifts form a unique part of festivals, send Easter gifts to India.
Easter day is an exciting day for kids in particular. Children welcome this special day with surprise Easter bunny gifts. Colourful baskets of cookies, chocolates and candies fill the heart of kids with lasting joy and excitement. Easter bunny or rabbits that symbolizes fertility, growth of life and vitality, brings a moment of excitement to the whole family. As exchanging gifts add an essence to any festival, various online gifting portals have mushroomed up. Among them, GiftstoIndia24x7.com is quite evident. The site that has been delivering emotions in the form of gifts since ages, has dedicated sections of gifts based on various festivals, occasions etc. One can thus, send gifts to India from USA or any other part of the world through this site to elate his/her cute kid, sweet sister, doting parents, loving spouse etc.
One can browse through the section called 'Easter gifts' in the 'festivals' category of the site GiftstoIndia24x7.com to avail Easter gifts to India online. As multi-coloured Easter eggs forms a conspicuous part of the festival, one can send Easter egg chocolates as gifts to India. As chocolates constitute the sweetest medium of expressing heart-felt feelings, handmade chocolates in the form of Easter eggs are best opted during this festival. In addition to that, one can also send aromatic flowers bouquets, fresh fruits baskets, crunchy dry-fruits, mouth-watering sweets etc.
As Easter calls for family celebrations, one can also go for Easter gift hampers. As hampers come in a collection of numerous items, they are widely loved as gifts.The site has a wide plethora of gift hampers that come as cakes with flowers, chocolates with dry-fruits, sweets with fruits etc. For youngsters in particular, the site has launched exciting gift vouchers or gift certificates, elegant home decor items etc. Thus, one may stay assured that Easter celebrations would be no less than a memorable event. Let this promising springtime shower endless moments of happiness, excitement and vigor in the heart of man.
Thus, every-time you feel like astounding your loved ones with diverse gifts, send gifts to India through this e-gifting portal and experience a difference in the form of excellent services and admirable quality of products.