Durga Puja Celebration In Delhi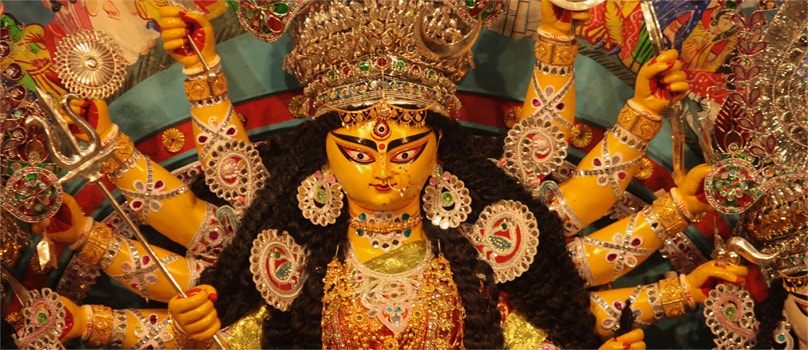 Meandering through multi-hued pandals, binging on spicy food, and strolling out with friends - the Durga Puja festive season is almost here and Delhi turns into mini Kolkata when it comes to Durga Puja celebrations. The famous Chittaranjan Park of Delhi hosts a number of gorgeous and themed Puja Pandals. Their overall splendour are in no way less grand to its artistic counterparts of Kolkata. Durga Puja and Dussehra are celebrated with much fervour and grandeur in the capital city. Let us check out some of the highlights of these celebration in the city.
Preparations of Durga Puja start well ahead, with various Puja committees across the capital finalizing on sponsors, negotiating on stalls, setting up huge food products stalls and trying to rope in celebrity performers for entertainment value. The pandals are bedecked in all finery and the designs are finalized and worked upon well before time. Many cultural shows are held at different pandals stooped into tradition.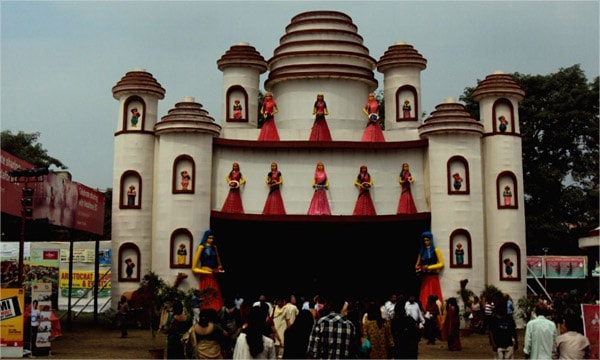 The streets are all lit up and people throng around the streets visiting pandals, looking for food, showing off themselves in their finest of clothes. From sandhya arati to Dhunuchi naach nothing goes amiss in the Durga Puja celebrations of Delhi. Women smear vermilion on each other's faces on the day of Vijaya Dashami and all sadness and happiness mix together to make this moment a memorable one. People also exchange gifts amongst themselves and also send gifts to India to their various friends and relatives.
Another special event conducted by Arambagh Durga Puja Park Samiti is that they host widows from Vrindavan who attend all the celebration and festivities. The samiti has collaborated with the Sulabh group known to work with widows of Vrindavan to help them reach the capital and immerse into the five day madness and craze of Durga Puja.
The festival of Dussehra is celebrated with much fervor and gusto in Delhi. It falls approximately twenty days before the festival of Diwali. Vijay Dashmi celebrations in New Delhi, India are incomplete without the famous Ramlila (enactment of the great epic Ramayana). Ramlilas start a few days before Dussehra and culminate on the day of the festival. After the final act of the Ramlila gets over, huge effigies of Ravana, Kumbhakarna and Meghnath are burnt as mark of the destruction of evil. Lots of fireworks are visible as the effigies are burnt, signifying the festival of Dussehra.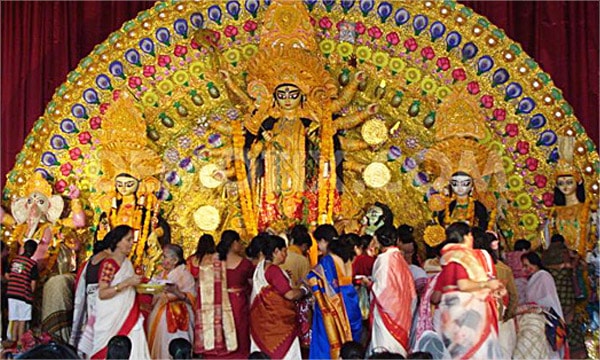 The festival of Durga Puja is the harbinger of joy and harmony. It is this time of the year which keeps our faith in good every time. That the rise of evil shall be vanquished and perished by the Almighty is restored every year at this time of the year. So to keep good faith amongst your friends and relatives, send them gifts to India. This online reliable portable helps you with various Durga Puja gifts ideas which will be absolutely loved by your dear ones.