Charm of Delivering Flowers to India at Midnight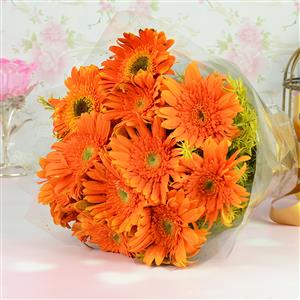 The online gift stores have made sending gifts to India, a very easy task. Flowers happen to be the most popular gift item, as flowers can be sent for any occasion and to anybody. The online florist and gift store of FlowerstoIndia24x7.com, is extremely popular amongst NRIs and Indians likewise because this online gift store, has a wonderful collection of flowers. On this e-gifting portal, specialized in flower delivery, you will be able to find flowers arranged in various form, such as - bouquets baskets, bunches etc. Sending flowers to India, via this gift store is very easy and affordable.

If a special occasion is nearby, and if you want to surprise your dear one in India, you can send flowers to India, as midnight gifts. Midnight gifts are gifts that are delivered in the middle of the night. the delivery boy will ring the bell of your dear one's home, just when the clock strikes midnight. Your dear one in India will be thrilled with joy to receive flowers as gifts at the midnight hour. To send flowers to India as midnight gifts, you just need to log on to the website of FlowerstoIndia24x7.com, and choose your prefered flower to send it at Midnight gifts at a very affordable rate. Flowers at Midnight can really make an occasion special. Sending Midnight gifts has become a very popular trend in India and all around the globe, the trend is especially common amongst youngsters.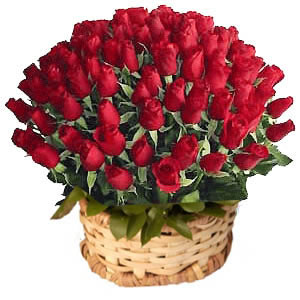 Flowers has a wonderful effect on an individual's mood, and if it reaches an individual at an hour when he or she least expects it, it doubles the effect. For example if it is the occasion of Valentine's Day or your beloved's birthday, you can always send a bouquet of rose, as midnight gift to add more romance to the occasion. This online flower and gift store has made thousands of people happy in India, by delivering flowers and other gifts. If you place an order of online flowers to India with FlowerstoIndia24x7.com, you will receive assistance from the very efficient customer care service of this e-gifting portal. This facility will come in very handy, if you want to track down the current status of your order, or to make any change.

Earlier, roses used to be the most prefered flower to gift for an occasion, but with the increase of the availability of flowers in India, the trend in flower selection has also changed. People nowadays look for flowers like - carnations, orchids, lilies, gerberas etc, to send as gifts to India.

You will find the best flower arrangements on FlowerstoIndia24x7.com, our online gift store offers a variety of flowers. Flowers are the most beautiful gift from God to mankind, therefore a bunch of flower or even a single stem of flower can brighten a person's day. On our online flower store you have the opportunity to choose flowers in vase, flower baskets, fruits and flowers, and many more. As all these flowers are arranged very beautifully and esthetically, your loved one's in India will be ecstatic to receive them. Sending flowers as gifts for special occasion is an wonderful way to let your dear one know that you care. So, next time when you wish to send flowers to India, you must check out the fabulous collection of flower arrangements on - FlowerstoIndia24x7.com.