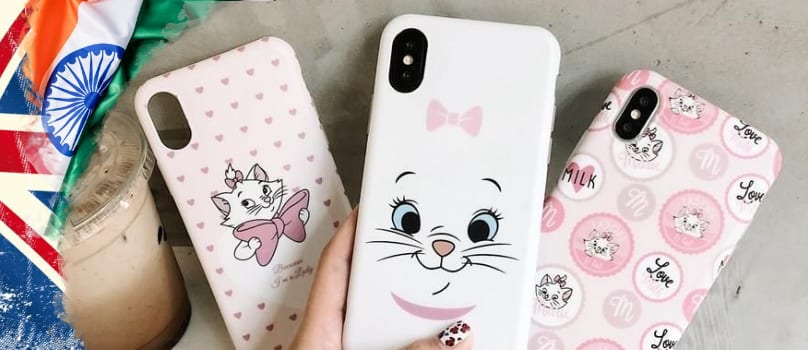 We are the leading online gifting portal has newly launched an exclusive range of personalized mobile covers that can be sent as a gift to India from UK for your loved ones, who are tech savvy. These mobile covers can be personalized with the images of your loved ones or with a sweet memory that you must have shared with your special someone.

Within a few years of time, India will become the home to the largest number of smartphone users. Those using high end smartphones are always on the lookout for mobile covers that will fit well onto these phones. Apart from protecting the phone from scratches, wear and tears, these mobile covers will help your loved ones to create unique style statements. You can send these personalized mobile covers on the birthdays of your near and dear ones as birthday gifts to India. With the presence of GiftstoIndia24x7.com, sending gifts to India from abroad has become a lot more easier for those staying abroad.

GiftstoIndia24x7.com has launched newly released mobile covers for models like iPhone 6, iPhone 5S, iPhone 5C, Samsung S5, Moto E and Moto G. At present you will be able to get these mobile covers in six different designs. The collection at the online gifting store boasts of various styles like Snazzy Mobile Cover, Dapper Mobile Cover, Sleek Mobile Cover, Bubblicious Mobile Cover, Exquisite Mobile Cover and Stylish Mobile Cover.

Since the trend of getting things personalized has gained popularity in India, it is a good idea to send personalized gifts to India. Your loved ones would definitely love the idea of flaunting their latest smartphone, beautifully secured beneath personalized mobile covers. It will help them make unique style statements. You can send these covers to your loved ones on all special occasions like birthdays, anniversaries, Valentine's Day and on various festivals. You can write heartfelt messages as well as print pictures containing beautiful memories with your loved ones on these covers.
Speaking about the launch of the personalized mobile covers, Mr. Amit Desai, the CEO of the organization says, "Delivering smiles across miles is our motto. Our collection of personalized mobile covers will help to broaden the smiles on the faces of both our customers as well as their loved ones. With more than two decades of experience in this field, our goal is to strengthen the bond of love between the customers and their near and dear ones. Our customers can send these personalized mobile covers as gifts to India from UK and help us achieve our goals."

Since its inception in 1999, GiftstoIndia24x7.com has been serving its valuable and global clientle across the world. To make sure that the enthusiasm of gifting among its valuable customers remain alive, GiftstoIndia24x7.com always keeps on updating its collection of gift items, adding new releases at regular intervals. Since most people in the present time are tech savvy and are adept at using high end smartphones, it is advisable to send chique personalized mobile covers as gifts to India. Your loved ones will surely be elated on receiving these covers as gifts and usher in the festivities of the occasions.