Gifts of cosmetic hampers to your dear lady in India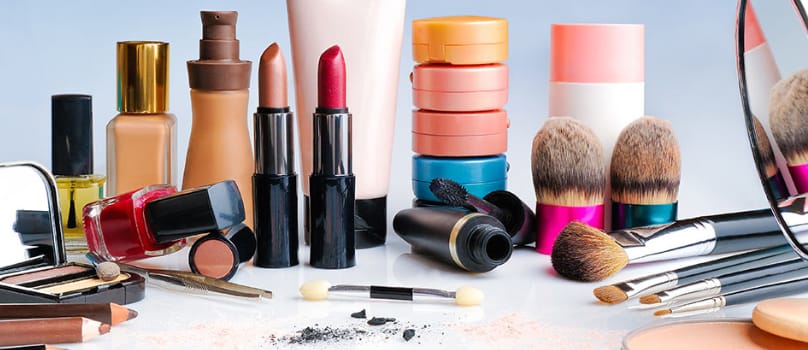 Image Credit : bethlehem
If the holidays are knocking on the doors, that means, it is the time to buy gifts for our friends and relatives. And if you have had problem while choosing gifts for your mom, sister, aunt or friend or wife, you can definitely go with cosmetics. Moreover, buying gifts for women is also an extraordinary experience as you will have a wide range of items to make your pick from. Various international or national brands have come up with their collection of products to convince their target groups. They also advertise in all the possible ways and also sale their products at affordable prices. GiftstoIndia24x7.com, one of the most popular gifting site has come up with some of those for you to send gifts to India.
Instead of spending all your money on brands, make a research work on the brands and the requirement of the recipient. You can have a brief study of the products and the skin type of your dear one. Not only this, if you think just catalogues are not sufficient for you to buy, you can also take the assistance of beauty experts and avoid nagging the saleslady while buying some cosmetics. In the Cosmetics section of this portal, you will come across a great variety of international cosmetics brands. Furthermore, sending gifts to India will not burn hole into your pocket.
1. Chambor
Before making your pick from the makeup section, you need to be sure of the recipient's skin type and tone. If she has dark eyes, you can go away with maroon, green, blue, and black shades. For party wear you can also opt for golden and silver. While buying eye makeup accessories, kajal, mascara and eyeliner are indispensable. For fairer skin you can definitely go with pink, mauve, purple, chocolate shades. In lipstick, you can go for red as per the taste of the recipient or nude colors or lip glosses for dark skin.
2. Himalaya
For quite some time, Himalaya has grabbed many eyeballs due to its quality products. Moreover if the recipient prefers to go with herbal products, she will surely like to wear Himalaya cosmetics. This brand also has introduced baby products. These products are gentle to skin hence you can avoid the harsh effects of chemicals. From hair care to skin care to cosmetics such as kajal are available herein.
3. Olay
Olay has become popular for its anti ageing cream and is liked by all. This brand is now coming with various toiletries such as, moisturizer, night cream, body wash, fairness cream and so on. All these creams are designed keeping in mind various types of skin, hence choosing a product is much easier here.
4. L'Oreal
Image Credit : businessoffashion
This international brand, L'Oreal is known to all mainly for its total repair shampoo, hair color and serum. Not only hair care products, you will also find make up such as rich lipsticks, nail polish, foundation, compact and so on. Alongside these, you can also avail, anti-wrinkle cream, moisturizer and fairness cream.
5. Best Picks
In this section, selected cosmetics from different brands are arranged to a hamper. In the Safe Sun hamper, products such as Shahnaz Husain sun block cream, Lotus safe sun gel face wash, Lakme sunscreen and night cream from Chambor are assorted. Fiama Di Wills gift basket is wonderfully arranged in a handmade cane basket which comprises of face wash, scrub, shampoo, conditioner, bathing bar, body spray and so on. The site has it all to make your pick from as per the need of the recipient.
Your gifts will curve that charming smile on your loved ones faces. Furthermore, your gifts as token of love will be treasured for a long coming years.