Send Impressive Gifts to your Brother in Bhai Dooj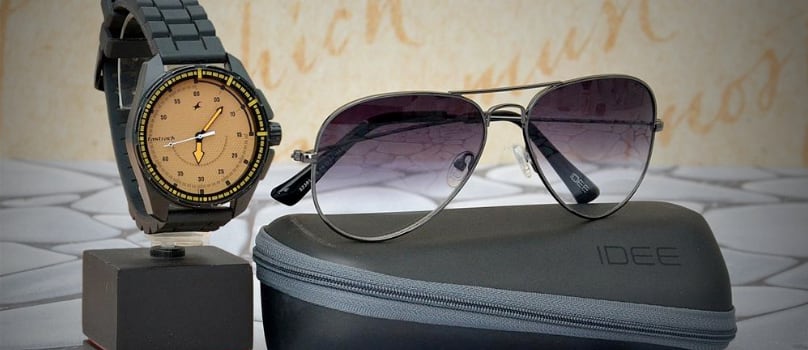 The fond relationship between brothers and sisters is celebrated with much splendour and glory in India. Bhai Dooj is one of the most significant day that marks the lives of the siblings. This Hindu festival, like 'Raksha bandhan' comes once a year, right after when the bright and divine festival of Diwali comes to an end. It falls on a new moon night and is a much anticipated event. It can be seen that every sister in an Indian house gets ready and starts to prepare for Bhai Dooj for her brother. The significant event that marks this day is when a sister puts vermillion or chandan mark on the forehead of her brother and seek good health and protection for him. The brothers on this day are then showered with gifts and love from their sisters.
Legends has it that on this day, Yamaraj, the Lord of Death and the guardian of Hell, visits his sister Yami, who puts an auspicious mark on his forehead, prays for his fortune and well being. In Jainism, it is believed that when Lord Mahavira attained nirvana, his brother King Nandivardhan was distressed and was comforted by his sister Sudarshana. Obviously, hinting an indispensable relationship. So, it is considered that anyone who receives this 'tilak' from his sister on this day will always be guarded against evil and have a long and healthy life.
In some parts of India, this festival is also referred to as 'Bhai Phota' or 'Bhau Beej', but no matter what the name is, it is commemorated with same integrity and devotion. Every brother eagerly looks forward to this occasion that rejuvenates and renews the loving bond between siblings.
Like every other Indian festivities, Bhai Dooj also means the reunion of families and sharing love. It is a good time for all. So Bhai Dooj is celebrated on the second lunar day of Shukla Paksha (bright fortnight) in the Vikram Samvat Hindu calendar month of Kartika.
Your brother is so special and important to you. And he deserves good wishes and blessings from you. So along with your affection send him Bhai Dooj gifts to India to India.
The ritual of exchanging gifts is associated with every Indian festival. Hence gifts harbours a huge significance in this festival too. And you would definitely want to give something to your brother as well. So GiftstoIndia24x7.com gives you a great oppurtunity to show your brother how much you love him. Send gifts to India this Bhai Dooj and so that it becomes a memorable day for him.
Apparels
Revamp your brother's wardrobe and send him an exclusive range of outfits such as shirts, jeans, trousers from reputed brands.They are available in the 'Apparel for Brother' section. Your brother will be charmed and delighted.
Watch
Men love watches and so it will be an ideal gift this Bhai Dooj for your brother. Watches from brands like fast Track, Sonata, Titan and others will adorn your brother's wrist and he'll remember you every moment.
Accessories
Accessories like bags, wallets and belts are an absolute favourite among men these days. They are useful & trendy and your brother will love to receive such an appalling gift.
Gadgets
You can also send Gadgets for your brother in India. A digital camera or an electric shaver will surprise him. He can pursue his hobby or speed up his everyday activity.
You can also gift him personal care
items like shampoo and bath sets.These products will take care of him and he will be enthralled to receive this wonderful gift.
Other gifts includes sweets, gift vouchers to India and puja thalis. Let your brother in India know how much you treasure him, send gifts to India along with your love & good wishes and reassure the bond all over again.