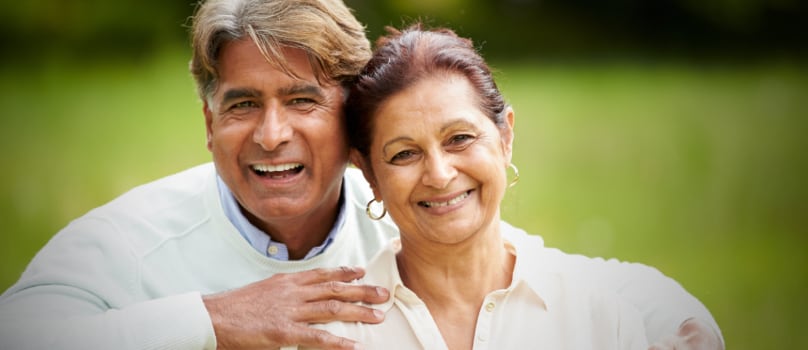 Marriage assembles all the components of love binding two souls into a deep relation of love , trust and faith. A child learns to know about this divine relationship primarily by observing his parents. Parents are the most lovable caretakers of a child's life who satisfy his / her every need and desire loving them unconditionally. Enchant your parents by lending immense happiness through some magnificent gifts. Celebrate together and make their heart fill with pleasure and merriment. Let them remember their valuable moments and dance in the euphoria of joy.
How to choose the right Gift for your Parents' Anniversary?
Gifts are ideal to intensify a relation making one cherish the memories of their past. Gifts occupy a vital role in socialising as well. They bring happiness making someone feel special and loved. Parents are the reflection of God for every child. One should never lose these opportunities to fill their heart with joy and honour by arranging the proper kind of gift for them. The most beautiful experience of this world is to see our parents smiling and the reason being us. Don't waste time and start selecting the ideal gift for your parents and experience this divine feeling.
25th Anniversary / Silver Anniversary
25th Anniversary traditionally symbolised with Silver is the most hugely celebrated anniversary for a married couple. Silver Anniversary celebrators solemnize their eternal relation of love and belief. Moreover a 25th Wedding Anniversary is really a landmark to be celebrated wonderfully. These are suitable situations to please your parents with heart throbbing gifts making them remember their special moments.Spending 25 long years with one person being deeply in love with is surely an occasion to be celebrated. Make your parents realize how special they are for you bringing joy and amusement within their memorable moments.
Go to Top Ten 25th Anniversary Gifts For Parents
50th Anniversary / Gold Anniversary
"There is no more lovely, friendly and charming relationship, communion or company than a good marriage".
- Martin Luther
Marriage is the social union of two hearts whereas anniversaries are examples of how wonderful a marriage can be. The 50th Anniversary is a great milestone symbolizing achievement in love and togetherness. Completing half a century of a marriage calls for real celebration creating golden moments together again. Golden wedding anniversaries carry with them loads of experience, truthfulness and constant love. It can be a short get together or a big bash party ; golden anniversaries must be celebrated to cherish the flavour of the moments the couple has started enjoying long ago.
Go to Top Ten 50th Anniversary Gifts For Parents
60th Anniversary / Diamond Anniversary
Traditionally known as the Diamond Anniversary, the 60th wedding anniversary was first introduced during Queen Victoria's reign after she herself celebrated her Diamond Jubilee. The word Diamond comes from the Greek word 'adamas' which means 'unconquerable' and 'enduring' which symbolically shows the unconquerable love and endurance of the couple celebrating 60 years of togetherness. Completing 60 years of marriage with a person certainly becomes a reason to celebrate. But this is the best time to sit back and memorise those wonderful days. Make your parents feel so sending them down the memory lane of their lovely days.