How to win heart with a Flower Bouquet ?
Flowers are the best ways to express a person's feelings and hence they have a worldwide popularity. Bouquets of flowers are used to express many emotions, ranging from happiness to sorrow or grief. If you are living in another country then you can send these flowers as gifts to India for different events. The flower bouquets can also be used for another very important and also convenient purpose. Flowers can be used to win a person's heart, especially if that person is very close to your heart. A bouquet of fragrant and exotic flowers can bring a smile on anyone's lips and make them feel elated.

Flowers can easily express the love that you have for your dear one and that is the reason behind their popularity. Moreover, here we are not talking about romantic love only but also about the universal language of love. A lovely bouquet of red roses is sure to win the heart of someone you have a crush on if you are unable to express yourself. If, for example, you are staying in another country then your parents in India will surely miss you and they may even feel unwanted. You can easily rectify this situation if you send gifts to India from USA in the form of flowers for them. In this way, you can win their hearts back and they will no longer feel left out from your life even if you are far away. A surprise gift of flowers for any of your close friends or family members can surely strengthen your relationship.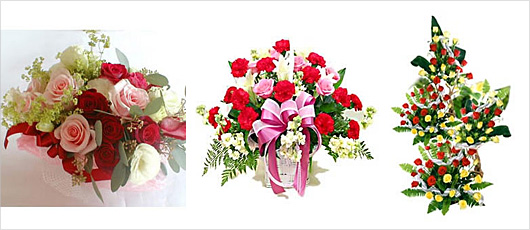 Another instance where flowers can be of great use is when you have made some mistake or error. In this case, a bouquet of gerberas or lilies can mollify the person's hurt feelings and emotions. This becomes even more imperative if you are apart from them in which case it will be best if you send the bouquet as online gifts to India as time is of the essence in this instance. Hence, you can win back their heart in this way and grant you their forgiveness by forgetting about it. Flowers are also good gifts for extra special occasions, especially the many important 'days' that come in a year. A bouquet of flowers can cheer that special someone up on Valentine's Day and you can win their heart all over. It can have the same effect on your parents on Father's Day or Mother's Day and remembering the person on a special day like their birthdays or anniversaries is all that matters.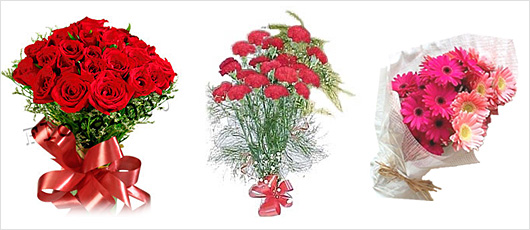 While talking about the utility of flower bouquets, Mr. Amit Desai, the CEO of GiftstoIndia24x7.com, states that, "Flower bouquets can easily win anyone's heart with their delicate appearance and mesmerising smell. Opting for such a delightful gift is a very wise decision when the matters of the heart are concerned. They can brighten up any occasion with their elegance and their slender shapes that appeal to all."