Special Magh Bihu Recipes
Bihu is the new year festival in the state of Assam and hence it is an extremely festive time for all. It is customary to send gift to India on this occasion when friends and family members meet with each other. Being an Indian festival, Bihu is also filled with a lot of traditional customs and rituals in its celebration. One of the main aspects of this occasion is the amazing food and the fantastic dishes for this day. You can try out a few of these flavoursome delicacies, apart from sending fantastic gifts to India. We will deal with a few of the special Magh Bihu recipes here that can make this event memorable.

The dhekia xaak is a very popular dish for this day that is actually a preparation of the dhekia leaves. Ingredients like potatoes, spinach, green chillies, Bangal gram and turmeric are used to prepare this. Making pumpkin oambhal on this occasion is also a good idea and the recipe is quite an easy one. You can make this delicacy using pumpkin, jaggery, tamarind, mustard oil, bay leaf and whole chilli.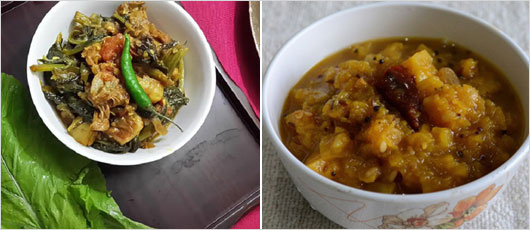 You can try out the tilor laddu which is a very welcome sweet dish that can be easily prepared at home. The recipe requires simple elements like sesame seeds as well as jaggery that are made into balls. Pitha is a very popular food item of this area that has also gained importance in the neighbouring Bengal. To make delicious pitha sweets, you need to make a sticky rice preparation that are rolled and filled with stuffings.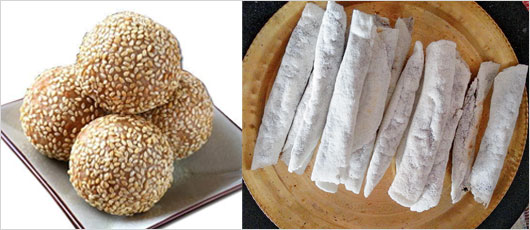 Being away from your loved ones, you can send exclusive Bihu gift ideas for them to make this day special. This online gift store focusses on many kinds of such fascinating Bihu gifts that can be sent to India. Sending chocolates during the festival of Bihu is a good idea as these treats are loved by everyone. The Ferrero Rocher chocolates are a part of the chocolates and cookies category of this online gifting portal. There are also sweets which are obviously a very important part of any Indian festival, especially Bihu. The Tasty Mawa Fruit Cake and Kaju Roll Hamper is a part of the mithai hampers that comes on a golden designer tray.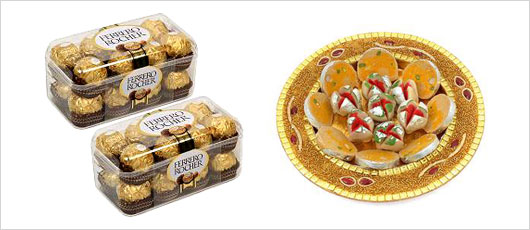 These special recipes for Bihu are a very important part of this wonderful festival and hence are very essential. You can also opt for sending gifts to India from USA and also other countries for your dear ones. There are also many other kinds of gifting options on this gifting site that can be sent on different events.