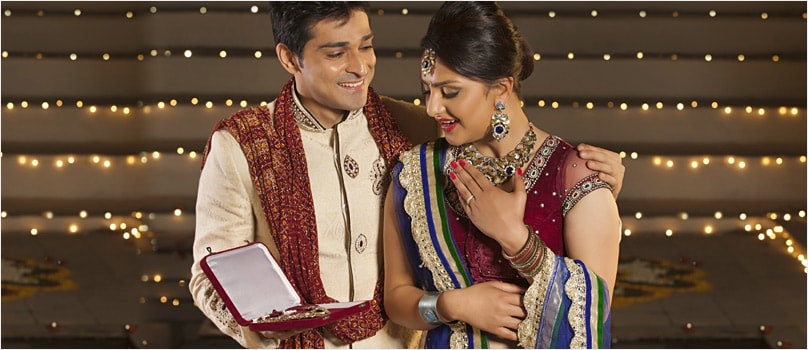 Your wife is your world, your better half. You know her better than anyone on this planet. You know that she likes to be gifted and feel special. There are numerous times you have gifted her, sometimes with a reason and sometimes without reason to say her that you love her or to say her that you are sorry. Diwali is a great time to woo your lady one more time. This year on Diwali, gift her something that she likes or maybe something that you want her to have. Choose that perfect gift to make her feel special and send Diwali gifts to India to give her a pleasant surprise on the night of the festival of lights. While choosing the perfect Diwali gifts for your wives, you will definitely be left spoilt for choices, after browsing through the entire collection of gift items at GiftstoIndia24x7.com. Here is a suggestive list of the gifts that you can think of gifting to your wife on the occasion of Diwali.
Traditional Diwali Gifts- Usher in the Festivities
Diwali is the best time of the year to send dry fruits, chocolates and mouthwatering sweets to your loved ones. These hampers are considered to be traditional Diwali gifts. Your doting wife would definitely love it when they receive beautifully decorated trays and thalis that have been neatly packed with crunchy dry fruits, mouthwatering sweets and sinful chocolates.

Another gift item that would allow your loving wife to enjoy Diwali to her fullest would be designer candles and diyas. Diwali is the festival of lights and there is no better way to celebrate this fact than gifting her beautiful scented candles and diyas that she would use to decorate your home at night. Even in the age of LED bulbs, the age old charm of candles and diyas is something that would never die.
Gifts to Complement- You Know Her Style Statement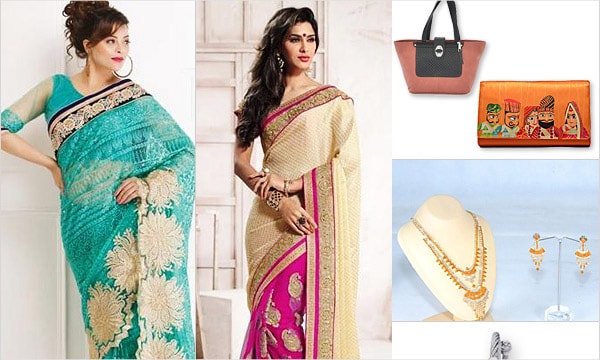 Your wife breathes a fresh air into your life every day. She does it with a lot of elan and style. You know her style statement and should help her to maintain it. Spice up her looks with festive apparels like gorgeous sarees, lehengas or salwars. Choose her apparel in a way, so that she looks like an elegant diva on Diwali. You can follow it up by gifting her a Davidoff Cool Water Woman or a Bvlgari Omnia Crystalline to help her create that mesmerizing aura just for you. You could also check out accessories that she would need to achieve that perfect look. Accessories like trendy handbags or designer purses would definitely complement her looks.
Gifts to Decorate – She Makes Your Home a Beautiful World
Her presence is what makes your house a home. Diwali is the best time to decorate your home. Give her a helping hand this Diwali by sending her home décor items like wall hangings, show pieces or designer lamp shades. Once these lamp shades are lit, these will instantly transform the interiors of your home.There is no dearth of options in this section of gift items, but you have to decide on how you want to see your nest decorated by your loved one.
Gifts to Adore - Appreciate that She is Supremely Ethereal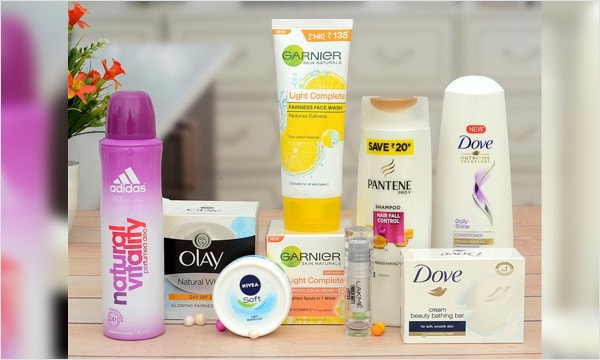 You can choose from a wide range of elegant wristwatches and jewelries as Deepavali gifts. Wristwatches from Tommy Hilfiger, Citizen, Titan and TIMEX and beautiful jewelries like Gold, Diamond, Ruby and Emerald necklaces and a whole array of fashion jewellery will definitely complement her chic looks. Gift these to your better half and she will look as stunning as the way you want her to look on the night of the festival of lights.
Spiritual Diwali Gifts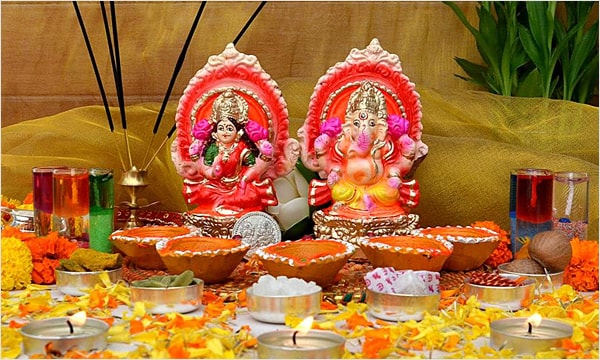 You just cannot ignore the spiritual aspect of Diwali. Send beautiful Ganesha showpieces, shagun gifts, Diwali silver gifts and other spiritual gifts to your dear wife and help her usher in the festivities of Diwali.
Other Diwali Gifts for Wives
If you are based in USA, you can easily send Diwali gifts to India from USA for your lovely wife, through GiftstoIndia24x7.com. If you are missing your better half in India, you can express your feelings of love through heartfelt messages printed on Diwali Greetings Cards and personalized mugs. These mugs can be personalized with pictures or collages depicting some lovely moments that both of you have spent together as a couple.
Each time you chose a gift for her, let her know how special she is for you. Because, she will be doing the same for you and you do know it. So, bridge that distance and send Diwali gifts to India. In time you will get a call from her to know how delighted she is on receiving your gifts. Since Diwali is the festival of lights, you can think of some off beat gift ideas to surprise your dear wife and have one more celebration to your everlasting moments of togetherness with your special woman.