How To Celebrate New Year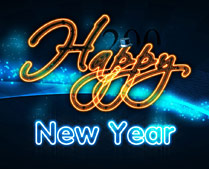 1st January is one of the very few days when the whole world celebrates. People around the globe welcome the new year with a lot of grandeur and jollification. They expect that the introduction of the coming year will bring happiness and they will be able to accomplish their unfulfilled dreams. In most of the countries this day is observed as a holiday when people enjoy with their family and friends to make it memorable in their lives. As the world is divided into numerous time zones, the island nations of Kiribati and Samoa are the first to celebrate new year whereas Honolulu, Hawaii is among the last places to welcome the new year.

1st january is observed as the first day of the year according to the Gregorian Calendar as well as the Julian Calendar which is followed since Roman Empire. But this calendar established itself as the de facto calendar of the world only in the 19th century. Today, almost all the countries follows this calendar officially making the New Year celebrations global.

History and Customs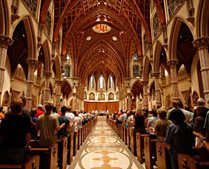 The Romans dedicated New Year's Day to Janus, the god of gates, doors and beginnings for whom the first month of the year (January) is also named. The Gregorian calendar is an improvement of the previously followed lunar calendar which was deeply flawed. In medieval Europe, however, the celebrations accompanying the new year were considered pagan and unchristian like, and in the year 567, the Council of Tours abolished January 1 as the beginning of the year. At various times and in various places throughout medieval Christian Europe, the new year was celebrated on December 25, the birth of Jesus Christ; March 25, the Feast of the Annunciation and Easter. Some countries observed 1st March as the commencement of the new year. In 1582, the Gregorian calendar was restored and January 1 regained its stature as the New Year's Day. Accordingly, it was gradually adopted in all the Catholic and the Protestant countries.

Known as the Holy Day of Obligation, this day has high religious significance in the Christianism too. The Roman Catholic Churches honours the Blessed Virgin Mary, the Mother of Jesus. In this custom, people attend to offer special prayers and seek blessings for the year ahead.

Public Celebration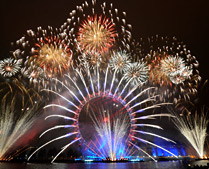 In the Western countries, the new year is celebrated with a lot of enthusiasm, energy and warmth. New Year's Eve, i.e, 31st December is celebrated with formal parties, family-oriented activities and other large public events. In the prominent cities of the world, people gather in the New Year Eve at the most eminent locality (such as Times Square in New York, Eiffel Tower in Paris, Big Ben or London Eye at London or Sydney Harbour in Sydney, Australia) and dance, eat or drink together to witness the midnight's fireworks in the sky. They greet and congratulate each other on this auspicious occasion and wish each other's health and safety in the following year. In the South american countries,1st january officially marks the beginning of the summer holidays which creates additional significance of it. New Year celebration has now developed into a secular festival providing it a much needed platform where all the people belonging to different caste, creed and religion take part without any reluctance.
People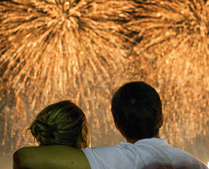 People around the world are engaged in rejoicing together where they exchange New Year Cards and Gifts to greet one another. Visiting relatives and decorating own houses is also an usual practice. New year is also associated with making a promise to oneself to start doing something good or stop doing something bad. This is known as New Year Resolution. Popular goals set as a resolution includes physical well being, happiness, financial stability, improvement in career/ studies or involvement in social services. Every person in this world have their individual dreams which they want to fulfil. This thought is associated with New year Resolution. This has now become a popular convention which generates a huge media hype.

Celebration in India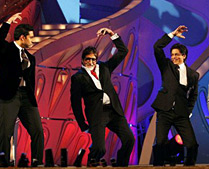 In India too, the commencement of the new year is observed with a lot of fun, fervour and vivacity. Along with other countries, India celebrates the first day of the year but has its own style and approach. Indians decorate their homes with various coloured lights or oil burning lamps. Different societies arrange sporting event in their locality involving the kids as well as the elders followed by a picnic on this day with their family and friends. The prominent superstars of Bollywood perform in the live concerts held in the different metropolitan cities which people enjoy a lot. Many people associate the new year as a continuation of the christmas festival and in this vacation they travel to different parts of the country. Goa is the most popular tourism spot during this winter season where the sea beaches remains crowded during this period.


Commercialization


The shopping malls and the market places remain busy during this period as most of the people engross themselves in Christmas and New Year shopping. Different shopping offers are provided to the customers to attract and persuade them to the stores. People like to dine out which keeps the famous Restaurants occupied. According to a research, an average household in U.S spent about $ 2000 in this holiday season in the year 2008.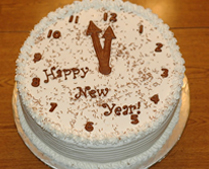 The start of a new year is associated with new beginnings with a new zeal to tackle new challenges and achieve new goals. People endeavours to be with their closed ones and the year end vacation gives them a great opportunity to get rid from their usual stressful life. Celebrating the togetherness with the family and friends gives them the much needed strength to work throughout the year.