First Anniversary Gifts For Sister And Brother-in-law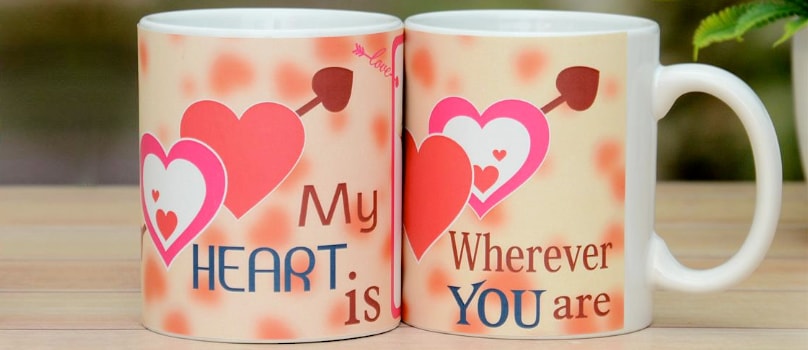 A couple's first anniversary is definitely their most important one. This occasion also becomes a top priority for their near and dear ones, especially their siblings. Thus, if it is your sister and brother-in-law's first anniversary then you will definitely be on top of the world. There are so many things to organise and do. And all this becomes much more difficult if you are away from them on this special occasion. Instead of pondering about what to do, you can make this day extra special for them by sending unique anniversary gifts to India. You can send gifts to India online which will be safer and hassle free and the gifts will surely be delivered on time. Our online gifting portal is the best site to send gifts to India where you can choose from a number of gift ideas for this special occasion. We have compiled a few of the most popular gift ideas here.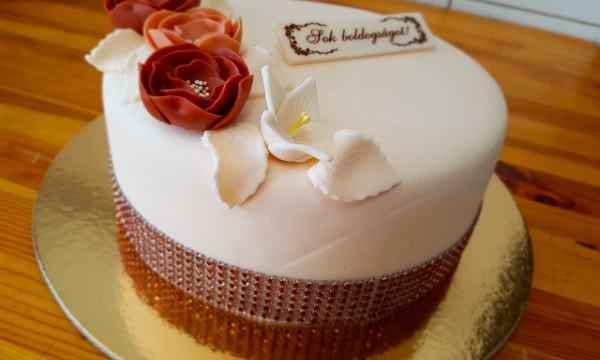 Anniversary celebrations are incomplete without a yummy cake. There are a number of delectable cakes available on our website that your sister and brother-in-law will love. They come in flavours like black forest, pineapple, chocolate, strawberry, butterscotch and vanilla. Their varied shapes also make them interesting and attractive. The 1st Anniversary Heart Shaped Cake is perfect for your sister's first anniversary. This eggless chocolate cake comes in the shape of a heart.
Flowers are an integral part of any celebration and they are essential to celebrate anniversaries. You get choices from exclusive roses, flower baskets, flower bouquets, gerbera arrangements, life size arrangements and orchids. You can choose the Lovely Roses and Gypsophila with Greens which will make the couple feel elated on the first important landmark of their married life. This vibrant bouquet of red roses is beautifully decorated with gypsophila and green leaves.
Sending a gift hamper for your dear sis and her husband's anniversary is a great idea. Different types of anniversary hampers are available on our online gifting portal. You can get gift hampers, hampers for men or hampers for women which contain a number of gift items. The gift hampers contain gifts like cakes, flowers, fruits, dry fruits, chocolates and a lot more. The hampers for men which you can gift to your brother-in-law have apparels, cufflinks, vouchers, watches, pen sets, personal care items, wallets, perfumes, dry fruits, sweets and bags. The hampers for women that you can gift to your sister have items like flowers, soft toys, chocolates, personal care items, vouchers and cakes.
You can also choose a combo gift that will be appreciated by both the people. These kinds of gifts are readily available on our website and will definitely be sent on time. The gift items available here include cakes, flowers, fruits, dry fruits, spiritual gifts, jewellery and many more attractive gift items. The Sweet Couple Hamper is a perfect gift for your loved ones' first anniversary. The beautiful pearl watch for your sister will be a memorable gift for her that she will surely wear on the special day. There is also a gold-plated silver pen for your brother-in-law that he will cherish forever. Together these two gifts combine to make the best gift for this special occasion.
Perfumes are an essential commodity in today's life. We use it for casual outings as well as for special occasions. Thus, gifting your didi and jiju with a nice perfume would be a great anniversary gift. There are separate sections for perfumes for men and women. The men's collection includes perfumes from brands like Adidas, Lacoste, Hugo Boss, Calvin Klein, Mont Blanc, Burberry and many others. The women's section has fragrant perfumes coming from renowned brands like CK, Bvlgari, Ulric, Fantasy, Burberry, Hugo Boss, Lacoste, Ferrari, Arden and a lot more.
Wrist Watches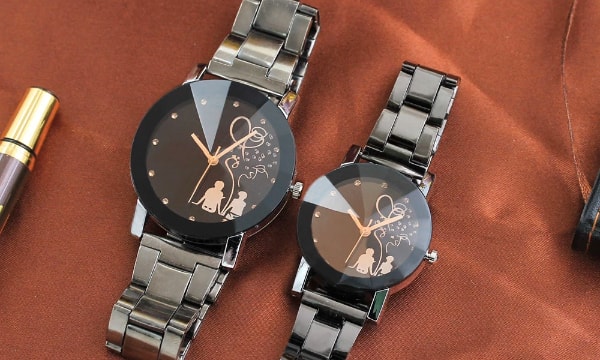 A set of trendy watches will make a useful and interesting gift for your sister and brother-in-law's first anniversary. These watches can used by them for daily use as well as for special occasions and will always think of you when they wear it. Your brother-in-law will love a watch from Fastrack, Timex or Sonata. The section hosts sporty as well elegant watches that will be loved by any man. You can choose a Titan Raga watch for your sister on her very special day. There are also casual and ornamental watches from other brands like Fastrack, Timex and Sonata.
Your sister and brother-in-law's first anniversary is the most important day for them. Even if you are not with them on this special occasion, you can easily make their day memorable and exciting by sending them these and other gifts from our website. This will show to them that you are always with them, especially on their achievement as a married couple.