Easy Yet Tasty Special Namkeen Bihu Recipes
There are two categories of people in any Indian festival; one who crave for sweets and the other type who have a strange love of Namkeen and spicy dishes. India gifts the latter with a diverse set of cuisines from multiple cultures and religions. Similarly the subtle and salty taste of Assamese cuisine is much awaited by the people of India on Bihu festival. The festival is such that it is celebrated with much enthusiasm three times a year in the form of Kati Bihu, Bhogali Bihu and Rongali Bihu in the months of October, January and April respectively.

This celebration of farming season is never complete without Bihu folk dance, Bihu Geet or folk songs, Assamese recipes and amazing Bihu gift ideas, when people from abroad send gifts to India from US, UK or other countries to their families. Apart from sending gifts to India, the main part of the occasion, especially Bhogali Bihu, lies in the tasty dishes of Assam. Let us take a quick tour of Assam with these easy yet tasty special Namkeen Bihu recipes that will adorn your dining table on this very day.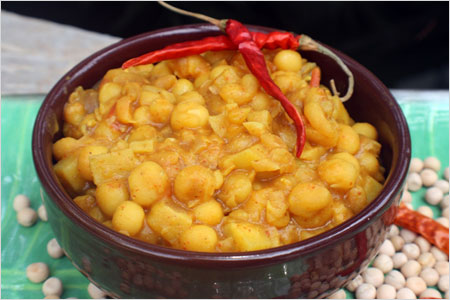 The balls of grams or lentils that are fried are referred to as Bor. Bor is made up of greens, vegetables, skins, roots and shoots of various flowers. It is often served with tamarind curry or dip known as teteli in Assam. In Hindi Bor can also be called as Vada and is made in many varieties. It can also contain Xaak that is another green leafy vegetable. The main ingredients of Posola are banana shoots, onions, garlic, cumin seeds, mustard seeds and fenugreek seeds. The bark is peeled off and the tender inner part is added with the above ingredients, and then it is fried and put in hot water.

The famous ghugni is described as a Kolkata trademark. In the Indian states of Orissa, Bengal, Bihar and Assam it is a common and affordable dish, especially in Kolkata. It is made up of yellow dried peas, black gram or dried white peas along with gravy, and served hot with luchi, bhajia or rice. Xaak is the easiest as well as most healthy dish of Assam prepared specially on Bihu festival. We all know that the environs of Assam are rich in green leafy vegetables and herbs. As the Bihu festival honours the three major seasons of farming, most of its cuisine comes downright from its agricultural and vegetable production. Some of them are farmed while others are grown wild, for example Dhekia Xaak. These are simply cooked in water and salt, lightly fried and seldom accompanied by lentils.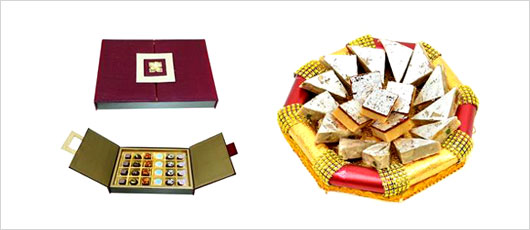 Nowadays, the Dhekia Xaak is modified and a variety of ingredients like split gram, potatoes, tomato, spinach, lemon juice, coriander leaves, mustard oil, etc are added to the recipe. According to the custom, one has to have hundred and one different xaaks during Rongali Bihu. Now, you can make this Bihu festival memorable by preparing these delicacies, wishing your loved ones and sending some heart warming India gifts.