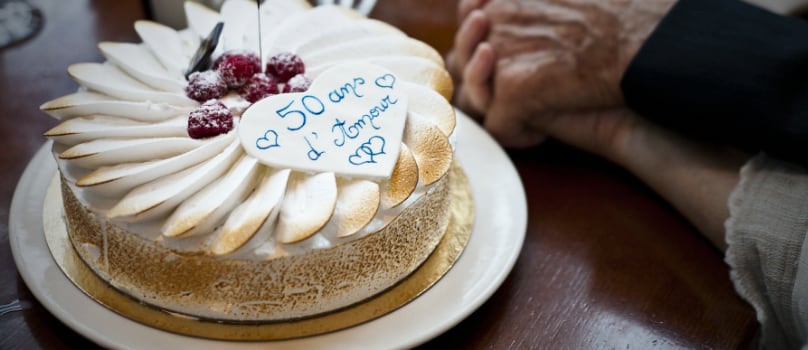 Gone are those days, when you had a hard time deciding about what gifts you want to send to your dear ones. With online gifting portals taking the stage, choosing gifts as well as sending gifts to India have become as easy as it can be. So, if you are staying outside India, GiftstoIndia24x7.com will come as a rescue for you to send gifts to India on any occasion and festival you want to.
Anniversary gifts is one of our most preferred section of gifts, which is divided into different unique categories. It has become customary to cut cakes on wedding anniversary. So, if you want to send cakes for any upcoming anniversary celebration, you can search through the category of Anniversary Cakes and choose the flavor. Coming from various renowned bakeries, the cakes offered in our website are always fresh and taste very delicious. All the cakes displayed in the category are eggless. From chocolate flavored cakes to strawberry flavored, butter scotch, vanilla flavors and many more are available in our site.
You can opt for the heart-shaped anniversary cakes, the square shaped ones or the circular shaped and send as anniversary gifts to India. There are cakes which you can send to a couple who is celebrating their first anniversary. Likewise, there are cakes celebrating golden jubilee as well as silver jubilee. When you are sending cakes to celebrate your loved ones' 25th anniversary, you can couple different gifts as well.
It will not be a problem for you to send gifts on 25th anniversary, as there is a category, with the name, '25th Anniversary Gifts', from where you can choose. This category of gifts in our website is filled with a varied anniversary gifts that include perfumes, jewellery set, flower bouquets, interesting gift hampers, watches and more. So, if you have your parent's 25th anniversary coming up, you can choose from the various gifts offered by our website and send as 25th Anniversary Gifts to India. Perfumes coming from different leading brands like Armani Code, Dior Jadore, Davidoff are stocked in this gift category.
If you want to send jewellery set to your mother on her 25th wedding anniversary, you can send her a bedazzling pearl necklace, pearl bangle or even a pearl watch. With these, you can also send gift hampers to your parents on their 25th marriage anniversary. In this category of gifts, you will get a number of interesting hampers. With Mega Delicious Treat hamper, you can send a beautiful flower bouquet, mouthwatering two-tier chocolate cakes and tasty dry fruits. If you go for the Divine Gift Hamper, you can send three different gift vouchers offered by Shoppers Stop, Titan and Gilli. You can even send apparels to your parents or any other couple celebrating their 25th wedding anniversary.
We have categorised the different anniversary gifts found in our website, for your benefit. Similar to the 25th Anniversary Gifts category, there is a gift category with the name, 50th Anniversary Gifts, which will you help you to choose the ideal gift that you want to send 50th Anniversary Gifts to India. Gift vouchers, silver and spiritual gifts, cakes, flower arrangements, fruit basket, sweets and more are available here. A number of attractive flower arrangements like flower baskets, flower bouquets, flowers in a vase are offered by us. Holy idols of Sai Baba, Lord Rama along with devotional CDs are available in this category. You can also send gifts from other categories like Anniversary Hampers, Gifts for Parents, Wrist Watches and more.
Our site will help you to send anniversary gifts with cakes to India throughout the year. You can even send anniversary gift to India from US. Enjoy an unrivalled service of sending gifts to India with GiftstoIndia24x7.com.