1st Anniversary Gift Ideas for Wife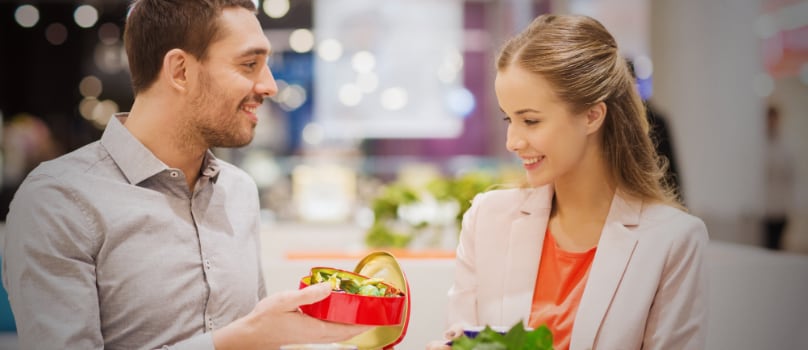 One year has flown away since you tied the nuptial knot. Life has been wonderful in each other's solace gliding through the gamut of laughters and tears. Celebrate one year of togetherness by recreating the magic of the moment when you fell for each other. By the time you are acquainted with her preferences and want to get her everything she adores. Procure something exquisite for her to celebrate one year of marital bliss.
Why is 1st Anniversary Special ?
1st wedding anniversary or "Paper Anniversary" is special because it inspires you to spend the lifetime together while cherishing the wonderful journey of one year. This is the occasion for the soulmates to usher unconditional love on each other. This is the commencing chapter of the epic romantic saga you two are going to create in years to come.
Every sincere endeavour you put in making this special day momentous strengthens your bonding. You can keep it a humble close door affair between you two or enjoy the day with bosom friends and family to relive the moments of your marriage date. You can be as mushy as you can on this day to pronounce your ever increasing love and admiration for her.
Top 10 Gifts Ideas for Your Wife on 1st Anniversary
Exchanging gifts on any occasion helps us to sustain and nurture our relationships. Wedding anniversary is no exception. It is better not to try anything quirky on this special day. Go for simple and delightful presentations those will voice your adoration for your wife. An enchanting gift from you is of matchless value to her irrespective of its price. If you cannot makeup your mind for zeroing on a befitting gift item, go through this list of gifts that is enriched with eclectic ideas.
Watches :

In recent times watches have been the most coveted gift items on 1st anniversary. A fashionable designer timepiece can be an emblem of the lovely time you will be spending together in your life. You often kiss her hands as a gesture of your admiration for her. Adorn her wrist with a chic wrist watch on your first wedding anniversary to make her feel on the top of the world.

Gift Vouchers :

The first wedding anniversary is also called "Paper Anniversary" as paper is the conventional gift for the occasion. A gift voucher is a printed piece of paper which can be exchanged for goods, services or discounts. Elate your wife with this form of paper gift on this momentous occasion. You can gift her gift vouchers to India of any lifestyle store, renowned restaurant or premier health services like spas, hair & beauty salons and yoga centres.

Flowers :

Flowers enthrall us with their mesmerising charm. This delicate bounty of nature symbolizes eternal love and gratitude. The amorous occasion of 1st anniversary is incomplete without a bunch of effervescent flowers to India. Radiant red roses are universally considered to be the eternal emblem of romance and passion. However, carnations are the most sought after blossoms for the 1st wedding anniversary. They are the most beautiful confluence of long lasting freshness and refreshing beauty. Promise her to be her side in all the ups and downs in years to come with an exotic arrangement of sprightly carnations.

Chocolates :

This mouthwatering delicacy has been the quintessential messenger of love since time immemorial. Chocolates induce amorous feelings and elevate the spirit of any celebration. Pamper her with these delectable eatables to manifest your unwavering fondness. This will take her on a voyage down memory lane and help her to weave sweet dreams for future.

Jewelleries :

Jewelleries accentuate a woman's dignity and vanity. Gold jewelleries are always adored by women because of their radiance and richness. On the other hand, pearl is the gemstone of 1st anniversary. Ornaments made of pearls exude sheer sophistication. An exquisite finery of gold and pearls from you can be the most enthralling gift for your sweetheart on this momentous occasion.

Apparel :

Women love apparels from renowned brands. They love to adorn themselves with beautiful coutures to turn heads. Gift your wife elegant attires those will resonate her beauty on this special eve. Help her to dazzle in a gorgeous desi avatar by getting her exclusive ethnic apparels.

Perfumes :

Rich and sophisticated fragrances induce amorous feelings. They make the ambience ethereal. Moreover women have a fascination for sensuous perfumes. Enhance the celebration that reminiscences the most romantic phase of your life by gifting your newly wed bride a classy fragrance of her choice.

Cosmetics :

Cosmetics add a resplendent touch to a woman's beauty. They resonate her vanity. Enthrall her with high-end makeup goodies to say that she is beautiful and you are there to take good care of her. This sweet token of adoration from you will surely make her fall for you once again.

Bags & Purses :

Women are fascinated about bags and clutches those enhance the appeal of their apparels. They store their valuable tits and bits in those. Bags and clutches from high-end brands can be the most endearing gift for your wife if she is a fashionista. Usher plentiful joy on her life by getting her this utilitarian gift on your 1st wedding anniversary.

Mobiles :

Your marriage is merely a year old. You must want to share every moment with her. She might be a working professional or a busy homemaker. Thanks to the maverick advancement of technology, you can stay connected with your sweetheart throughout the day. A mobile phone of latest technology allows you to chat with her all day long using various messaging apps and social networking sites. Gift her stylish cell phones on your first wedding anniversary to win her heart.
Your warm wishes and affection for your wife can be the best gift for her on the day that celebrates the wonderful first year of your marriage. Your commitment towards her and endeavours you put to keep her happy will pave the way for a sound bonding in years to come.