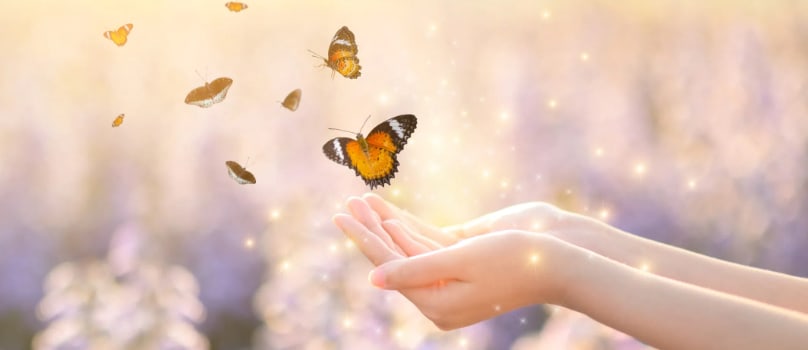 Image Credit : Inner Wellbeing
If you are a spiritual person, then that simply means you are someone who believes in loving yourself and others. You care about people, animals and the planet. You are in and out a kind person. It is not necessary that someone who says his prayers everyday is a spiritual person.
If you know someone who is a spiritual person, you might want to give him such gifts that are both thoughtful and useful. At times, there are moments where you end up confusing yourself as to what to send as gifts, right? You must keep in mind certain qualities of a spiritual person. For someone who is a believer of the universe, God and his own self; for someone who is more humble, kind, empathetic and compassionate; for someone who is more of a giver; is a spiritual person. For these people, there are certain gifting ideas that you can think of:
Headphones/ Speakers
Music is the mediator between the spiritual and the sensual life. – Ludwig van Beethoven
Yes, you can give a spiritual person anything that they can listen to music on. They listen to anything that helps reconnect to one's inner being. Music is a spiritual expression of the most universal nature and the highest order. Thus for them noise-cancelling headphones, earphones, or even bluetooth speakers or anything related to music can prove to be a thoughtful gift.
Aromatherapy
A spiritual person is someone who loves peace and tranquility. Anything that has health benefits always proves to be a good, thoughtful gift. Relief from anxiety and depression, improved quality of life, improved sleep are some of the benefits of an aromatherapeutic gift.
When it comes to gifts, you can think of scented candles, essential oils, diffusers, scented soaps, bath salts, and many more.
You can also think of sending decorative incense holders as a gift to a spiritual person. This will double the purpose of a home decor as well as an aromatherapy.
Spiritual Gifts
Idols, incense sticks and holders, wall hangings and others pose as a gift to create an aura of and optimism. Your loved ones will actually feel good about receiving these gifts. Let your spiritual people receive zen gifts from you. They are going to feel good that you think of them despite staying miles away.
Books
If you know any spiritual person who has an inclination towards reading, then why not give books!? Enrichment of soul and get boosted by reading books that actually encourage spiritual growth. Some of the books that you can opt to send as gifts are- Kindfulness by Ajahn Brahm, Sacred Woman: A Guide to Healing the Feminine Body, Mind, and Spirit by Queen Apua, The Power of Now: A Guide to Spiritual Enlightenment by Eckhart Tolle. Apart from these there are many other books that you can add on to their library!
Meditative Gifts
Image Credit : BUSINESS INSIDER
Meditation gives a sense of calm, peace and balance that can benefit both emotional well-being and overall health. Keeping this in mind, there are certain gifts that you can send to a spiritual person. You can combine certain products as a hamper. Yoga mats, essential oils and MP3 players containing peaceful music can be combined in a hamper and given to them as gifts.
Water Fountain
Image Credit : YouTube
They are more than just decorative accessories for one's home. They are also a beautiful product known to bring positive aura to the environment. The soothing sound of the water fountain induces relaxation, soothes the mind and encourages the body to enter into an ultimate state of relaxation.
Journals
The best way to keep a track of the journey of life is to maintain a journal. One can note down any events of life. A journey that one goes through to become what he is right now can be well noted in a journal.
Ambient Lights
These lights emit a comfortable level of illumination without too much glare. A spiritual person can practise meditation or even lie down casually, these lights won't mess with the eyes.
Personalized Posters
Posters for a spiritual person acts as a reflector for the soul as well a good home decor. There are posters with quotes, self-learning, a person they idolize and whatnot! You just have to pick the right poster and send a gift.
Personalized Video Journal
You can create a video journal which shall consist of all his moments from childhood to adulthood. You can show the journey to the time he decided to embark on a journey of spiritualism.
Spirituality is not just about one thing. It is dynamic in nature, it can be found in almost anything. Spirituality paves the way for enlightenment. People may describe a spiritual experience as sacred or transcendent or simply a deep sense of aliveness and interconnection with inner self. Thus you can think of relevant gifts for him/her.