Gift Delivery Statistics

for Vizianagaram

No. of gifts delivered in Vizianagaram - 185
Popular Categories

Top Selling Gifts

Currently Trending Gifts
About

Vizianagaram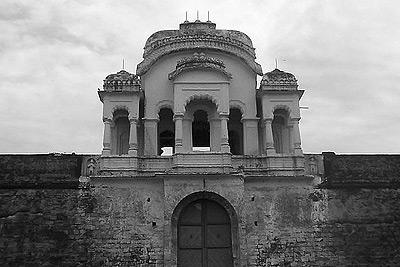 Vizianagaram is a city and district headquarters of Vizianagaram district in the Indian state of Andhra Pradesh. It is a municipality and also the Mandal headquarters of Vizianagaram Mandal. It is located 18 km inland from the Bay of Bengal and 42 km to the northeast of Visakhapatnam.
It is in the central Eastern Ghats, about 24 km (15 mi) west of the Bay of Bengal and 40 km (25 mi) north-northeast of Visakhapatnam. The city has a population of 2,28,025 and was the headquarters of the rajas of Vizianagaram, who played a notable role in the history of Andhra Pradesh in the 18th century and were patrons of education and the fine arts.
Vizianagaram has a tropical savanna climate (Köppen climate classification Aw) characterised by high humidity nearly all the year-round, with oppressive summers and good seasonal rainfall. The summer season extends from March to May, followed by the southwest monsoon season, which continues to September. October and November constitute the post-monsoon or retreating monsoon season. The normal rainfall of the district for the year is 1,131.0 mm, as compared to the actual rainfall of 740.6 mm received during 2002–2003. The district gets the benefit of both the southwest and northeast monsoon. The season extending from December to February is of generally fine weather. The climate of the hill parts of the district is different from that of the plain.
Source: Wikipedia
PIN Codes

in Vizianagaram
These PIN Codes are those where we can arrange delivery in Vizianagaram .
"HD" represents "Hand Delivery". For these PIN codes, delivery will be done by hand on the date you choose.
"CD" refers to "Courier Delivery". For these PIN codes, the gifts will be shipped through our shipping partners & will be delivered during the range of dates selected by you.
CD

Courier Delivery

HD

Hand Delivery