Send Personalized Gifts to India : Vishakhapatnam
Send Personalized Gifts to India. Personalized gifts are the perfect gift to convey how special your dear ones mean to you. Personal gift are very special and close to heart for any occasion because they portray your love, care, thought and effort that you devoted to bring a smile on the face of your dear ones. These uniquely personal gifts give the recipient an overwhelming joy with the feeling of being so much special and valued by you. You can send these personalized gifts through our online gifting store. Along with this, you can also send chocolates and flowers via flower delivery in ahmedabad and make the occasion more joyous.
About Vishakhapatnam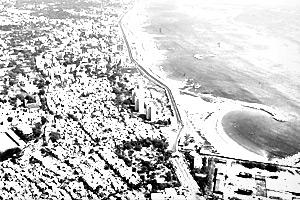 Visakhapatnam (nicknamed as Vizag and sometimes known by its historical name Waltair) is the largest city in the Indian state of Andhra Pradesh and the third largest city on the east coast of India (after Chennai and Kolkata). It is a port city on the southeast coast of Bay of Bengal and often called as "The Jewel of the East Coast" and the "City of Destiny". In terms of area as well as population, Vizag is the largest city. It is located on the Bay of Bengal and in the north eastern region of the state. This popular city is also known as the Financial Capital of Andhra Pradesh and is also the administrative headquarter of district of Visakhapatnam. The population of the city was recorded as 2,035,922 as per the census of 2011 which results in making the city the 14th largest city in the country. This city is the natural harbor to the east coast of India and is the home to the oldest shipyard.
Chat