Send Diwali Gifts to loved ones in India : Pimpri
Diwali is the most awaited occasion in India which is celebrated with lots of enthusiasm. On this memorable occasion send Diwali Gifts to India online. Select the best Diwali gifts for your family and friends and send it to India to celebrate the Festival of Lights with them. Make your Diwali celebration with family and friends a memorable one with us. You can choose from Gifts like Diwali Hampers, Thalis, Chocolates, Sweets, Cakes, Crackers, Diyas, and many more and send gifts to gurgaon. If you are looking for wedding gifts to India, you can choose gifts like sweets, chocolates, and flowers. You can even send cakes to chennai for a surprise.
About Pimpri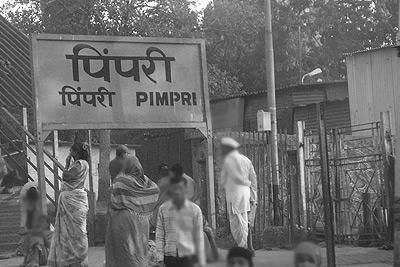 Pimpri Chinchwad, Pune is the north western city limits of Pune, India. It enjoys good quality of life, efficient public infrastructure services as compared across the state of Maharashtra. Geographically, it is located at an altitude of 590 m (1,940 ft) above sea level, at a distance of about 15 km (9.3 mi) northwest of its historic centre. The neighbourhood is home to extensive industry and is well known for its automotive and manufacturing industry. Chinchwad is also the birthplace of the Chapekar brothers.The area within the city limits is widely considered as 'flat' given the altitude varying between 530 and 570 m above sea level. The city is situated approximately at 18° 37' North latitude and 73° 48' East longitude bordering limits of Pune Municipal Corporation on the north and north-west. Three rivers Pavana, Mula and Indrayani flow through this area.
Source: Wikipedia
Chat