Send Cakes to India online : Pimpri
You can rely on our cake delivery in amritsar and send cake to India from the USA, UK, Australia & across the world. Tickle the taste buds of your dear ones in India with the rich taste of cakes. On any special occasion, cakes as gifts will add to the joy and glory of the occasion. We bring you a collection of tasty and delicious cakes. Available in different flavors, our cakes will add to the glamor of any celebration. So, send fresh cakes along with gift baskets to india and make your dear ones feel your presence, even when you are miles away from them. You can even send chocolates to India and give them a mouthwatering experience that they will cherish all year round.
We deliver only EGGLESS cakes.
About Pimpri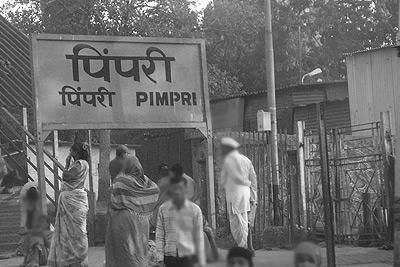 Pimpri Chinchwad, Pune is the north western city limits of Pune, India. It enjoys good quality of life, efficient public infrastructure services as compared across the state of Maharashtra. Geographically, it is located at an altitude of 590 m (1,940 ft) above sea level, at a distance of about 15 km (9.3 mi) northwest of its historic centre. The neighbourhood is home to extensive industry and is well known for its automotive and manufacturing industry. Chinchwad is also the birthplace of the Chapekar brothers.The area within the city limits is widely considered as 'flat' given the altitude varying between 530 and 570 m above sea level. The city is situated approximately at 18° 37' North latitude and 73° 48' East longitude bordering limits of Pune Municipal Corporation on the north and north-west. Three rivers Pavana, Mula and Indrayani flow through this area.
Source: Wikipedia
Chat