Send Cakes & Flowers to India : Mangalore
Flowers and cakes make a wonderful combination and can add a special touch to any festival or special day. Be it christmas, new year or birthday, sending this flower and cake hamper can make your loved one spring up with utmost joy. Even if you stay afar, send this hamper and embrace festivities with your loved ones.
About Mangalore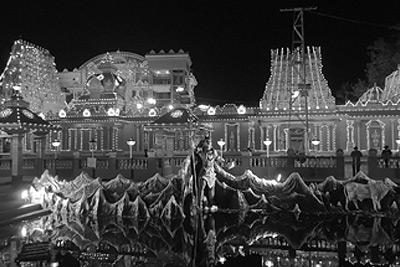 Mangalore, officially known as Mangaluru, is city of the Indian state of Karnataka. The population of the urban agglomeration was 623,841 according to the 2011 national census of India. Mangalore was developed as a port in the Arabian Sea and became a major port of India. This port handles 75% of India's coffee and cashew exports. It is the largest city and administrative headquarters of the Dakshina Kannada district. This port city has the second largest airport in Karnataka. Mangalore's economy comprises industrial, commercial, agricultural processing and port-related activities. IT companies like Infosys, Cognizant Technology Solutions and Endurance International Group have their branches at Mangalore.
Chat