Gift Delivery Statistics

for Kharar

No. of gifts delivered in Kharar - 1010
Popular Categories

Top Selling Gifts

Currently Trending Gifts
About

Kharar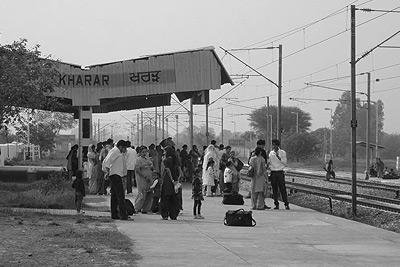 Kharar is a town and a municipal council in Sahibzada Ajit Singh Nagar district in the state of Punjab. Kharar is located at 30.74°N 76.65°E and has an average elevation of 309 metres (1,014 feet). It is near Chandigarh and is often referred to as "Greater Mohali" due to its close proximity to Mohali.
Kharar is a block situated in the Sahibzada Ajit Singh Nagar district in Punjab. Positioned in the urban region of Punjab, it is among the 4 blocks of Sahibzada Ajit Singh Nagar district. As per the government records, the block code of Kharar is 129. This block has 150 villages, and there are a total of 44,620 families.
Close to 60% of the people in Kharar are Sikhs making it the second Sikh majority town in the Greater Mohali region after Mohali.
Kharar has Punjab's only State Chemical Testing Laboratory which can perform viscera examination and a Forensic Laboratory, helpful for speedy justice in legal cases. Kharar has its own government hospital as well.
Source: Wikipedia
PIN Codes

in Kharar
These PIN Codes are those where we can arrange delivery in Kharar .
"HD" represents "Hand Delivery". For these PIN codes, delivery will be done by hand on the date you choose.
"CD" refers to "Courier Delivery". For these PIN codes, the gifts will be shipped through our shipping partners & will be delivered during the range of dates selected by you.
CD

Courier Delivery

HD

Hand Delivery