Gift Delivery Statistics

for Khadoorsahib

No. of gifts delivered in Khadoorsahib - 7
Popular Categories

Top Selling Gifts

Currently Trending Gifts
About

Khadoorsahib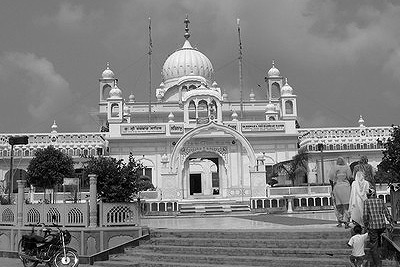 Khadoor Sahib is a town and a Nagar Panchayat in Tarn Taran district of Khadoor Sahib tehsil of the Majha region of the Indian state of Punjab. Khadoor Sahib is a historical place in view of eight out of ten Sikh gurus having visited this place. The postal index number of Khadoor Sahib is 143117.
As per 2011 Census of India, Khadoor Sahib had 2,027 number of households and the total population was 11,054 persons. There was a total of 5,795 males, 5,259 females in 2011 in this town. The total number of children of 6 years or below were 1,318 in town. The percentage of the male population was 52.42%, the percentage of the female population was 47.58% and the percentage of the child population was 11.92%. Average Sex Ratio of Khadoor Sahib was 908 which is higher than Punjab state average of 895.
In 2011, the literacy rate of Khadoor Sahib was 73.45 % compared to 75.84 % of Punjab, male literacy was 77.46 % and the female literacy rate was 69.08 %.
Source: Wikipedia
PIN Codes

in Khadoorsahib
These PIN Codes are those where we can arrange delivery of Gifts to Khadoorsahib .
"HD" represents "Hand Delivery". For these PIN codes, delivery will be done by hand on the date you choose.
"CD" refers to "Courier Delivery". For these PIN codes, the gifts will be shipped through our shipping partners & will be delivered during the range of dates selected by you.
CD

Courier Delivery

HD

Hand Delivery