Valentine Gifts to India : Kanpur
Valentine's Day is the Day that every lover eagerly waits for. It is the day when all the love that a lover possesses for his/her love does not stay within the heart, but it's time for expression. Go forward and express your love for your beloved in India with beautiful gifts. Send cake to india from uk along with valentine's gifts and just open your heart. You can even send cakes to jalandhar and other cities.
About Kanpur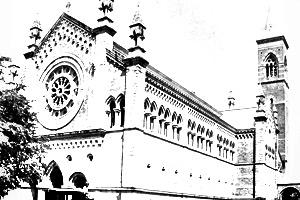 Kanpur(formerly Cawnpore) is the most populous and the largest urban agglomeration in the Indian state of Uttar Pradesh. It is the second largest industrial city in of the Hindi belt in North India and 10th Biggest City in India. It is the administrative headquarters of Kanpur Nagar district and Kanpur division and is known as Leather City of the world as it contains some of the largest and finest tanneries in the world. Kanpur is one of North India's main commercial and industrial centres. It is one of the most populous city in India. This 12th populous Indian city is the second largest industrial town in north India, following Delhi. The name is believed to have derived from Karnapur which means "town of Karna", one of the heroes of the Mahabharata.
Chat