Send Cakes & Flowers to India : Guwahati
Flowers and cakes make a wonderful combination and can add a special touch to any festival or special day. Be it christmas, new year or birthday, sending this flower and cake hamper can make your loved one spring up with utmost joy. Even if you stay afar, send this hamper and embrace festivities with your loved ones.
About Guwahati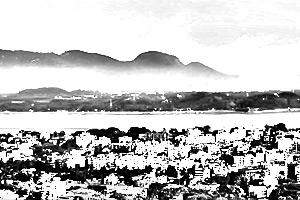 Guwahati, largest city of state, region, major metropolis of eastern India and one of the fastest developing cities of India. Pragjyotishpur along with Durjaya (North Guwahati) were the capitals of the ancient state of Kamarupa under the Varman and Pala dynasties. This major city is the fastest growing cities in India as well as the largest city of Assam and Northeastern India. It is situated on the bank of Brahmaputra River. It is gradually being expanded as North Guwahati to the northern bank of the Brahmaputra. The noted Madan Kamdev is situated 30 kilometres from Guwahati. After Kolkata, This popular city is the second largest metropolitan region located in the eastern part of India.
Chat