Send Flowers to India from USA, UK, Australia, etc : Guwahati
Send Flowers to India from the USA, UK, Australia & around the world. Flowers are the best gift of Almighty for the mankind. The beautiful flowers enhance the beauty and look of the ambiance. We offer you to choose from a variety of flowers in exotic arrangements. Send anniversary gifts to india and let your dear ones in India possess these gifts for a long time. Enthrall them with the beauty of Rose baskets, Gerbera collection, Orchids, and Lilies. We offer these assortments in baskets, bouquets, or vases via flower delivery in amritsar. Along with flowers, you can send gift card to India if you are confused what to gift.
About Guwahati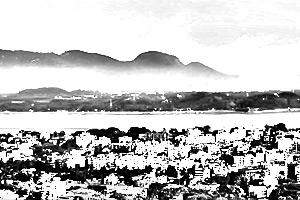 Guwahati, largest city of state, region, major metropolis of eastern India and one of the fastest developing cities of India. Pragjyotishpur along with Durjaya (North Guwahati) were the capitals of the ancient state of Kamarupa under the Varman and Pala dynasties. This major city is the fastest growing cities in India as well as the largest city of Assam and Northeastern India. It is situated on the bank of Brahmaputra River. It is gradually being expanded as North Guwahati to the northern bank of the Brahmaputra. The noted Madan Kamdev is situated 30 kilometres from Guwahati. After Kolkata, This popular city is the second largest metropolitan region located in the eastern part of India.
Chat