Fathers Day Gifts to India : Guwahati
Staying away from your Father on this Father's Day? Now send fathers day gifts to India from anywhere in the country or abroad to make him feel loved and special. Find the most suitable gift from our exquisite collection to bring a smile to your dad's face. Send her cake via cake delivery in thane and other places in India and spread smiles. You can send gift card to India so that he can go shopping or choose his own gift. You can even send cake to pune and make them feel good.
About Guwahati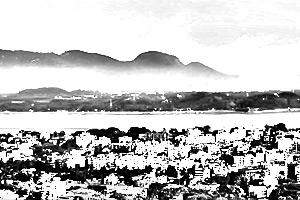 Guwahati, largest city of state, region, major metropolis of eastern India and one of the fastest developing cities of India. Pragjyotishpur along with Durjaya (North Guwahati) were the capitals of the ancient state of Kamarupa under the Varman and Pala dynasties. This major city is the fastest growing cities in India as well as the largest city of Assam and Northeastern India. It is situated on the bank of Brahmaputra River. It is gradually being expanded as North Guwahati to the northern bank of the Brahmaputra. The noted Madan Kamdev is situated 30 kilometres from Guwahati. After Kolkata, This popular city is the second largest metropolitan region located in the eastern part of India.
Chat