Gift Delivery Statistics

for Durgapur

No. of gifts delivered in Durgapur - 234
Popular Categories

Top Selling Gifts

Currently Trending Gifts
About

Durgapur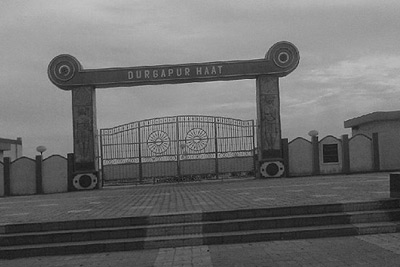 Durgapur is a Tier-II city in Paschim Bardhaman district, in the state of West Bengal, India. Durgapur is the 3rd largest urban agglomeration after Kolkata and Asansol in West Bengal and happens to be the 2nd planned city in India after Chandigarh. Durgapur was planned by two American architects - Joseph Allen Stein and Benjamin Polk in 1955. It is the only city in Eastern India to have an operational dry dock. Durgapur has been aptly nicknamed as the Ruhr of Bengal. Durgapur is in the Paschim Bardhaman district of West Bengal, on the bank of the Damodar River, just before it enters the alluvial plains of Bengal. The topography is undulating. The coal-bearing area of the Raniganj coalfields lies just beyond Durgapur; some parts intrude into the area. The area was deeply forested till recent times, and some streaks of the original Sal and eucalyptus forests can still be seen.
Source: Wikipedia
PIN Codes

in Durgapur
These PIN Codes are those where we can arrange delivery in Durgapur .
"HD" represents "Hand Delivery". For these PIN codes, delivery will be done by hand on the date you choose.
"CD" refers to "Courier Delivery". For these PIN codes, the gifts will be shipped through our shipping partners & will be delivered during the range of dates selected by you.
CD

Courier Delivery

HD

Hand Delivery
Same day delivery of gifts to Durgapur
You can now send gifts on the same day to Durgapur with our same day delivery service which delivers your gift within one day of placing an order with us. We have this service for our valuable customers so that in case they place an order at the last moment we can still deliver gifts so you can enjoy the occasion with your dearest family and friends. From our website you can choose these following gifts
Can flowers be delivered same day in Durgapur?
We excel in delivering fresh flowers from our listing in the most classic and expressive arrangements.
They are nicely wrapped in various colourful and designer papers with elaborated ribbons and bows, which is sure to send smiles across your loved ones' faces. Therefore with the help of our site now you can place order as well as get your selected bouquet delivered to you near and dear ones at Durgapur with the same day delivery option.