Send Flowers to India from USA, UK, Australia, etc : Cochin
Send Flowers to India from the USA, UK, Australia & around the world. Flowers are the best gift of Almighty for the mankind. The beautiful flowers enhance the beauty and look of the ambiance. We offer you to choose from a variety of flowers in exotic arrangements. Send anniversary gifts to india and let your dear ones in India possess these gifts for a long time. Enthrall them with the beauty of Rose baskets, Gerbera collection, Orchids, and Lilies. We offer these assortments in baskets, bouquets, or vases via flower delivery in amritsar. Along with flowers, you can send gift card to India if you are confused what to gift.
About Cochin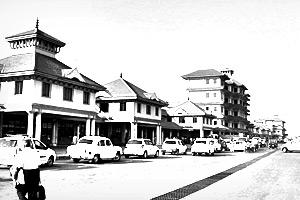 Kochi also known as Cochin, is a major port city on the west coast of India by the Arabian Sea and is part of the district of Ernakulam in the state of Kerala. Kochi is often called by the name Ernakulam, which refers to the mainland part of the city. The city of Kochi (pop. 601,574) is the most densely populated city in the state and is part of an extended metropolitan region (pop. 2.1 million), which is the largest urban agglomeration in Kerala. Kochi city is also a part of the Greater Cochin region and is classified as a Tier-II city by the Government of India. Kochi also known as the Queen of the Arabian Sea. From the 14th century onwards, it has been a vital trading center on the west coast of India. In fact, this city maintained a trade network with Arab merchants. In 1503, it was occupied by the Portuguese. Later, the Dutch and the British occupied the city. It has been considered as the sixth tourist destinations in India.
Chat