Send Cake to India from USA, UK, Australia etc. : Cochin
You can rely on our cake delivery in amritsar and send cake to India from the USA, UK, Australia & across the world. Tickle the taste buds of your dear ones in India with the rich taste of cakes. On any special occasion, cakes as gifts will add to the joy and glory of the occasion. We bring you a collection of tasty and delicious cakes. Available in different flavors, our cakes will add to the glamor of any celebration. So, send fresh cakes along with gift baskets to india and make your dear ones feel your presence, even when you are miles away from them. You can even send chocolates to India and give them a mouthwatering experience that they will cherish all year round.
We deliver only EGGLESS cakes.
About Cochin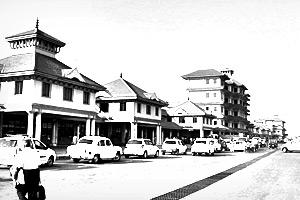 Kochi also known as Cochin, is a major port city on the west coast of India by the Arabian Sea and is part of the district of Ernakulam in the state of Kerala. Kochi is often called by the name Ernakulam, which refers to the mainland part of the city. The city of Kochi (pop. 601,574) is the most densely populated city in the state and is part of an extended metropolitan region (pop. 2.1 million), which is the largest urban agglomeration in Kerala. Kochi city is also a part of the Greater Cochin region and is classified as a Tier-II city by the Government of India. Kochi also known as the Queen of the Arabian Sea. From the 14th century onwards, it has been a vital trading center on the west coast of India. In fact, this city maintained a trade network with Arab merchants. In 1503, it was occupied by the Portuguese. Later, the Dutch and the British occupied the city. It has been considered as the sixth tourist destinations in India.
Chat