Send Personalized Gifts to India : Bolpur
Send Personalized Gifts to India. Personalized gifts are the perfect gift to convey how special your dear ones mean to you. Personal gift are very special and close to heart for any occasion because they portray your love, care, thought and effort that you devoted to bring a smile on the face of your dear ones. These uniquely personal gifts give the recipient an overwhelming joy with the feeling of being so much special and valued by you. You can send these personalized gifts through our online gifting store. Along with this, you can also team up chocolates and flowers and make the occasion more joyous.
About Bolpur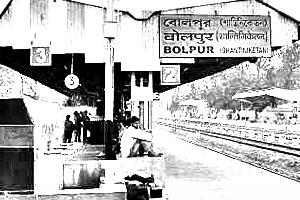 Bolpur-Santiniketan is a municipality in Birbhum District in the state of West Bengal, India. It is 145 km north of Kolkata and is best known for the proximity to Visva Bharati, the university set up by the Nobel laureate poet Rabindranath Tagore. Given its proximity to Santiniketan and Sriniketan, it is one of the seats of culture and education in West Bengal.
Chat