Diwali Gifts to India : Bandel
Diwali is the most awaited occasion in India which is celebrated with lots of enthusiasm. On this memorable occasion send Diwali Gifts to India online. Select the best Diwali gifts for your family and friends and send it to India to celebrate the Festival of Lights with them. Make your Diwali celebration with family and friends a memorable one with us. You can choose from Gifts like Diwali Hampers, Thalis, Chocolates, Sweets, Cakes, Crackers, Diyas and many more.
About Bandel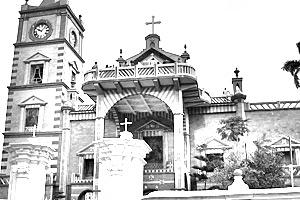 Bandel, founded by Portuguese settlers, is an urban area in Chinsurah-Mogra block in Chinsurah subdivision of Hooghly district in the Indian state of West Bengal. It is under Chinsurah police station and is a part of Kolkata Metropolitan Area .[1] Bandel is also known as a major junction station of Eastern Railway, it is 40 km from Howrah station. The Howrah–Bardhaman Main line, the Bandel–Naihati line and the Bandel–Katwa line meet here.
Chat