Relevance
Popularity
High Price
Low Price
New
View
Chat
Send Gifts Vouchers to India on Wedding
Gift Vouchers are the perfect gift to send to your loved ones on their wedding if you aren't sure of what gift you can send them. With the Gift Vouchers the couple will be able to select the gift they want and also get your blessings. From shopping to dinning you can choose from a range of gift vouchers for the couple and send to India to celebarte their wedding.
Your newly wed dear ones will be overjoyed to receive these gift vouchers. So send these gift vouchers as gifts to India and wish the new couple Happy Wedding! Be a witness to their first steps of harmony and shower your best wishes with your gifts to India.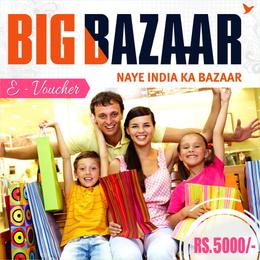 1
2
3
4
5
Yes I found what I was looking for.

Gift cards are all the rage these days as they are a convenient gifting method. For those who are living outside India, it becomes difficult to send gifts to their loved ones on special occasions. There are a lot of complications that come with it. These need a considerable amount of time and finding that time is not so easy. Gift cards pose a viable solution to this dilemma as they are very easy to gift. You can send gift cards with ease to your loved ones in India without investing a lot of time. When it comes to gifting, the preferences and likes of your loved ones limit your options. Gift cards relieve you from the tedious
Chat
Chat