When was Rakhi in 2017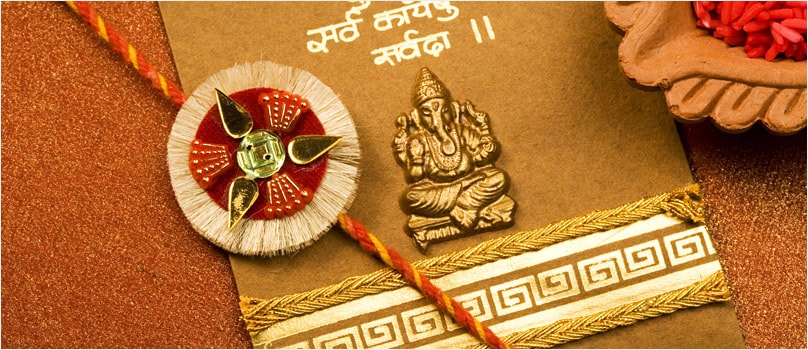 Rakhi - a mere mention of this word is enough to evoke the loving memories of our siblings in our minds. It is basically a name given to a Hindu festival celebrated to glorify the empyrean bond of unadulterated love, care and affection between a brother and a sister. All throughout India, the day is celebrated with full gung-ho. Fun, frolic and feasting mark this day in every Indian household. The widespread nature of the Indian diaspora has also accounted for the celebration of this festival outside the geographical limits of the nation. Hindus, throughout all over the world, intends to take active participation in celebrating this auspicious day.
While to talk about Rakhi, the first question that appears in our mind is, "when actually the day is?" It will be on this day when sisters will tie Rakhis to their brothers and will pray to the Almighty for their well being. Tying of this sacrosanct thread of protection is not only limited to brothers only. Girls also tie Rakhi threads to their sisters-in-law, commonly known as Lumbas. What makes the day more exciting is the exchange of Rakhi gifts. Even, people who reside away far from friends and family, wish to send Rakhi gifts to India. To facilitate the desires of these offshore candidates in sending Rakhi to India many online gifting portals have ushered into service. Now, no matter in which corner of the world you are dwelling, with just a few clicks of the mouse you can send the most cherished Rakhi gifts to India to your beloved sibling. Overriding the limits of space and time, these online gifting companies has truly made our lives easier. One such topnotch company which is being untiringly serving in this domain of e-gifting in India for over a decade is GiftstoIndia24x7.com. With its meticulous service and promptness in delivery, our company has earned loads of accolades from the customers worldwide.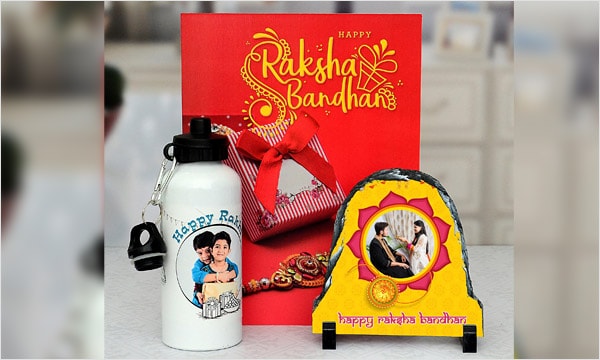 With our dedicated service, send an excellent collection of Rakhi to India for your dear sibling right on the very date of August 7, 2017. With our vivid and varied range of Rakhi Gifts, you are sure to find a gift that will impress your sibling in India the most. Here you will find Chocolate Thalis that can be an excellent option to be a Rakhi gift to India. Chocolates, as we know, since ages have enticed human hearts and are, therefore sure to impress your sibling to the most. Next, in the collection, there are some unique Personalized Rakhi Gifts, which can serve as a memento to your sibling, who is bereft of a touch of your love, care and affection. If your sibling shares a spiritual bent of mind, impress him or her with a gift from our offering of Spiritual Gifts. We also showcase some excellent Rakhi Greeting Cards, imprinted with all your unexpressed emotions, that are sure to touch the heart of your dearest sibling in India. For your easy sifting, we have even arranged our offerings based on different human relations. Thorough segregation of gifts is made herein in the likes of rakhi gifts for Brother, Gifts for Sisters, Gifts for Kids, Gifts for Infant, and Rakhi for Bhaiya Bhabhi.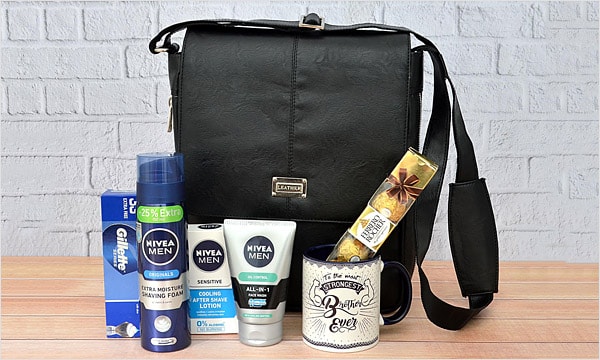 Send Rakhi to India with us, and we promise to send the gift nicely packed with your emotions to the desired place in India. With our prominent presence all throughout the country, we have an easy reach to every Indian household. The committed team of our 24x7 customer care will be happy to guide you throughout the entire gifting process. You can even track the status of your order herewith. We accept all major international currencies and credit cards to provide you with more hassle-free shopping. Send Rakhi to India with us and experience the joy of becoming the part of the celebration, even when you are miles away from your loved ones. We, at GiftstoIndia24x7.com, will be proud to be the catalyst in your noble attempt to light up your dear sibling's face with a smiling curve.