When is Mother's Day in 2015 and How to Make it Special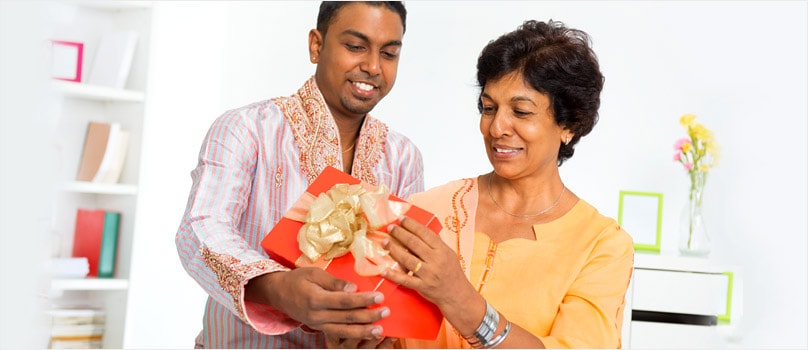 Mother's Day is celebrated across the globe with great love and reverence. This day is for children to show their love, appreciation, and concern towards their mothers. It is not a religious festival but an annual popular culture and it is celebrated on different days in different countries. In India, this special day is observed on the second Sunday in the month of May.
This year, Mother's Day will be observed on Sunday, May 10th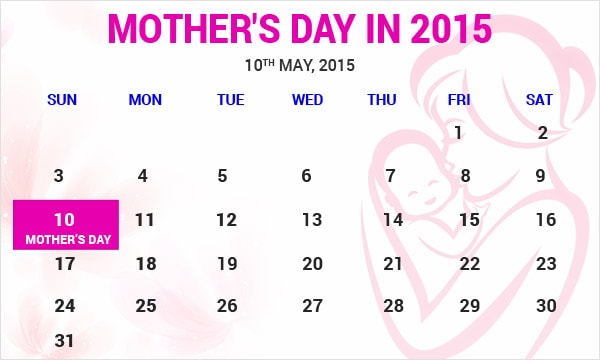 Children express their gratitude, respect and care by giving flowers, greetings cards and gifts to their loving moms. However, this ritual is more prevalent in the urban areas and a vast majority of the Indian population is unaware of this occasion.

Mother's Day : Customs and Celebrations

This custom initially started as a Christian Festival in the United Kingdom (UK) and parts of Europe, where it was then referred to as "Mothering Day." However, the festival lost popularity and emerged as a more secular practice with time, eventually merging with the American tradition of Mother's Day in the 1930s and 1940s. The American concept of Mother's Day was conceived by Anna Jarvis, daughter of Ann Reeves Jarvis, following her death to honour the sacrifices of mothers while bringing up their children. The first official Mother's Day celebration was observed in Philadelphia in May, 1908. The second Sunday of the month of May was established as Mother's Day, an official holiday in America in 1914 by President Woodrow Wilson.

Forty-six countries celebrate this occasion and every child takes this unique and special moment to thank their moms for being a well-wisher, friend, inspiration and a constant support in their existence. The custom of giving gifts to mothers and making them feel special has been an ever growing tradition of this occasion since it was conceived.
Mother's Day Gifts
At times choosing an appropriate gift for the most important and special person of one's life can get difficult. There are wide ranges of gift options available and in today's tech-savvy world, you can send gifts to India online from across the globe and deliver them on the exact time and day. Mother's day gifts to India can consist of various options like flowers, perfumes, books, cakes, jewelry, home décor items and much more to make her feel special.
Flowers on Mother's Day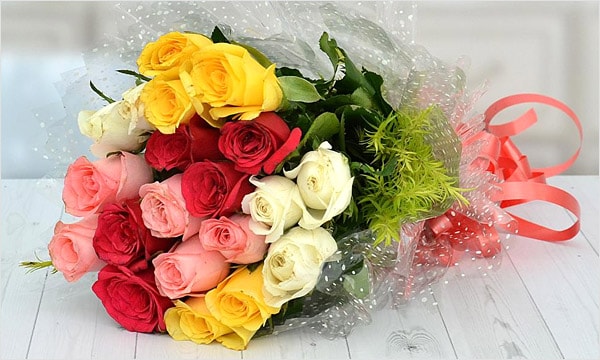 Gifts given to moms on this reverential day are priceless, full of love and affection. Flowers to India on mothes day help express all the true feelings and a flower bouquet would do a perfect job of bringing a smile on her face.
Cakes on Mother's Day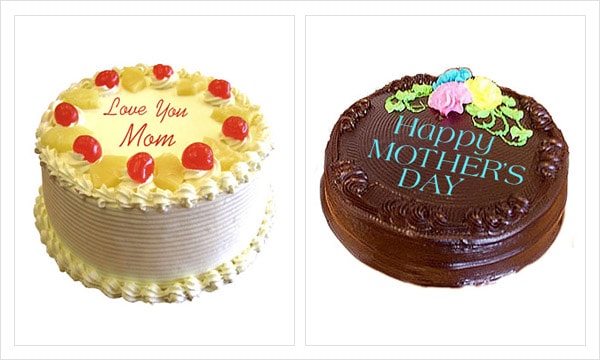 Cake is a very conventional, traditional gift item for any occasion, especially Mother's Day. You can either get your mother's favorite cake or better still bake one for them. It is always a very special and an emotional feeling to eat a home-baked cake presented by one's children. However, if you stay abroad you can send sumptuous cakes to India on Mother's Day to your mom in India and give her a delicious surprise!
Mother's Day Jewelry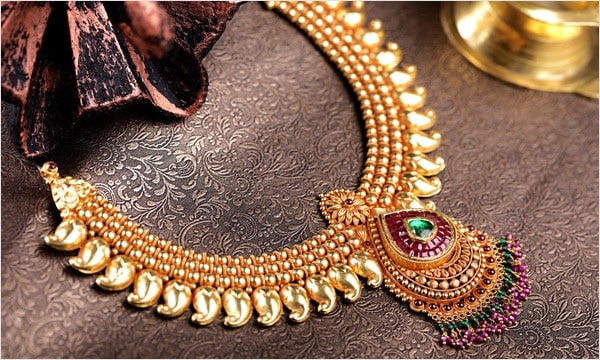 Every woman, irrespective of her age and the social, family roles and responsibilities she fulfills, loves jewelry. For any mother receiving even a small piece of jewelry on such a special day would make her very happy. You can pick ear tops, earrings, necklace, pendants, rings and more.
Personal Care Products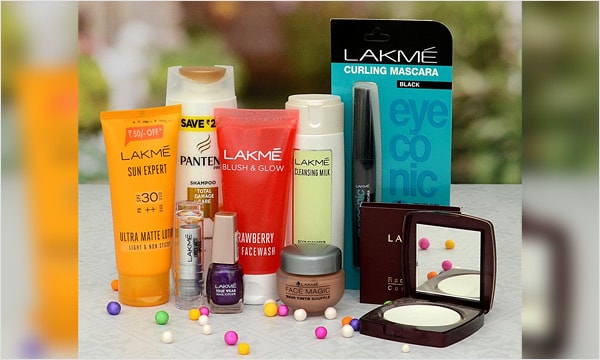 The idea behind these gifts is to pamper your mother on this special day as she works round-the-clock to take care of you and your family every other day. These gifts include anti-aging creams, moisturizers, cosmetics, personal grooming products, etc. A decorative arrangement of these products can definitely be a delightful gift for mother.
Kitchen and Tableware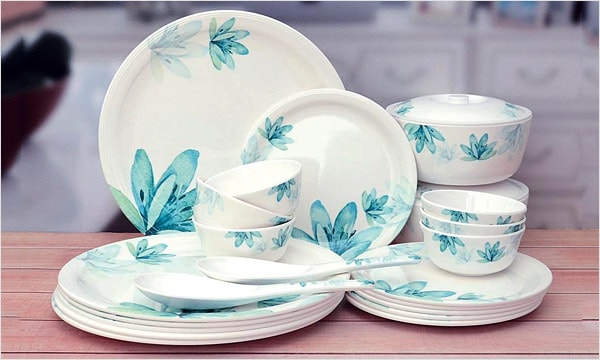 This is one of the best gifts for both homemaker and working mothers. A dinner or tea set would be ideal for such an occasion. You can also go for kitchen appliances to make her daily chores easier. Now that you know when is mother's day in 2015 and how it can be made special, start making your plans to turn this event a memorable one for your mother.