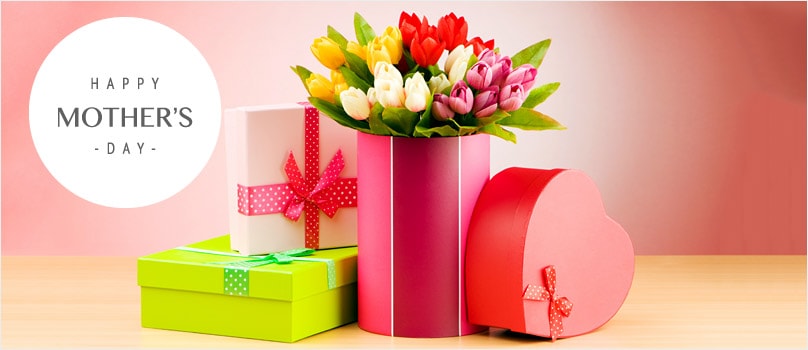 Mother's lap is the most precious refuge for all. She is the creator of your life. She puts all her endeavour to nourish your life bearing all the pain in the world. Mother's Day is a celebration of motherhood. It is the day to acknowledge her selfless services and unconditional love for you. No one can miss the opportunity to credit his/her mother for being the guiding star and the friend for life. Pay gratitude to your mother and sprinkle joy on her life by making this day special. Mother's Day will be observed on 11th May, Sunday this year.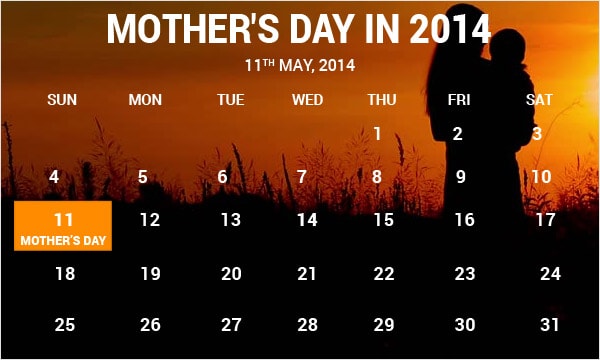 Mother's Day, an International Affair

Mother's Day is celebrated with lots of enthusiasm and warmth all over the world. The United States of America witnessed the birth of Mother's Day celebration in 1908. Later other countries adopted this occasion of honouring motherhood in their cultures. In USA and some other countries the tradition of celebrating Mother's Day already existed but with little impact beyond their respective boundaries.
Anna Jarvis held a memorial for her mother in West Virginia in 1908. After her tireless campaign it was officially declared as a holiday in the United States in 1914. The grandeur of celebration varies greatly from one country to another. In countries like U.K, U.S.A it is a mandatory custom. But for nations like India, it is the result of the confluence of foreign cultures.

Changing Trends

Last year (2013), Mother's Day celebration underwent lot of changes. From big restaurant chains hosting Mother's Day special buffets to renowned resorts arranging special offers, the eventful Mother's Day observation grabbed everyone's eyeball.

Last year, Mother's Day was on 12th May. The Lalit Hotels in Delhi planned to make the occasion momentous by organizing special lunch and dinner for the mothers on the same day. The Hyatt in Bangalore made the celebration more delightful for the local moms with special brunch. Procter & Gamble, the famous manufacturer of personal care stuffs organised a thanks giving ceremony on 10th May, 2013 to mark the occasion. Actors Kangna Ranaut, Shraddha Kapoor and director Abhishek Kapoor were present there to convey their regards to their moms.The Walt Disney World Resort in Florida, United States arranged a grand event and feasting on 12th May to make mothers feel pampered on the special day.
The quintessential Mother's Day gifts like sending flowers to India & sending chocolates to India are always going to be there. But personalized gifts to India, Recreation & Leisure Vouchers, Sports & Fitness accessories topped the list of Mother's Day gifts last year. Gift card is another item which emerged as a popular gifting option. Gadgets like smartphones also sold like hot cakes. Designer apparels held its position as a sought after presentation for an occasion honouring motherly bond.

There has been a hike in the percentage of online shopping on this occasion since last few years. According to data from Experian Marketing Services, a global provider of marketing services, over 25% of Mother's Day purchase in 2012 was made online. Tools like photo contests, webinar events are being used in avalanche for effective online promotion. Direct mail is emerging as another avenue of reaching to the customers with an urgency in the subject line ( words such as "last day", "final hours", "today only" are being used). The direct mails had more than double transaction rate in 2013 compared to Mother's Day mailing for April and Early May of previous years. Among all social networking sites, Facebook has been the most popular platform for promoting gift products.

No one can undermine the influence of mothers in our society. The celebration of Mother's Day should be given more importance especially in present day's scenario. No woman in the world will be humiliated if we become able to respect the mother in her.