When was Christmas in 2016?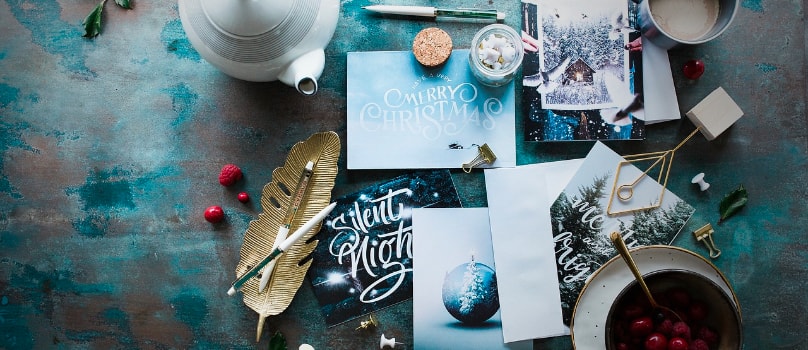 Christmas literally means Christ's mass or the day dedicated to the celebration of the birth of Jesus Christ. This annual event has a more secular celebration now with people belonging to all religions taking part in it. The festival also has a variety of other names like Nativity, Yule and also Xmas but Christmas is the one that is generally accepted. Jesus was born in Bethlehem to Mother Mary and he is the propounder of the religion Christianity. His words and teachings have been compiled in the holy book Bible and they have spread throughout the world. If you are wondering when is Christmas in 2016 then we would like to inform you that it is annually celebrated on the 25th of December which falls on a Sunday this year.
Christmas Celebration
The celebration of Christmas is surrounded by many customs and these start from the Christmas Eve. People go to Churches and listen to the carols or Christmas special songs that are usually sung by young children. At the stroke of midnight, they wish each other and return back to their home to begin the merriments. The fable of Santa Claus is also a very popular one for this festival and many children eagerly await for the gifts that this red coated bearded man brings for them annually. Many delicacies are prepared for the day and fruit cakes are a very inviting delicacy during the Christmas season. The Christmas tree is another one of the popular Christmas traditions where artificial and real pine trees are decorated and lighted up in a jolly manner.
Christmas is the perfect time for gift giving and hence you too must be wondering about gifting your loved ones in India. Christmas gift ideas are available in plenty on this online gift store and you can get many options. Your friends and family members will love such exclusive gifts and you can truly have a merry Christmas with them.
Christmas Gifts
There are a variety of Christmas trees showcased on this online gifting portal along with other gifts. The Christmas is Here ! combo has a beautiful Christmas tree which has been decorated along with a chocolatesbasket. You can also send a gift of Christmas candles for your dear ones as it is customary to light candles at homes and churches. The Rosy Candle Stand consists of two red candles that are surrounded by heart shapes made of roses. Attractive decor for Christmas are also present on this gifting site that can be used decorating the home. The Amazing Swing Christmas Decoration features Santa Claus sitting on a golden half moon shaped swing.
Cakes of various flavours and shapes are available here in eggless forms as they form an important part of this occasion. The Delicious Heart Shaped Pineapple Cake weighs a kilo and it comes in a heart shape in pineapple flavour. Splendid Christmas hampers from this online gift store can surely make this event a more cheerful one. The Basket of Tea and Drops with Santa Teddy has two kinds of candy drops along with a Twinings tea in a red and white basket as well as a Santa Claus soft toy. Your friends and family will love the vast collection of Christmas gifts that are available on this online gifting portal. The Santa Cycling Electronic Toy shows the popular fictional character Santa Claus riding a unicycle while carrying gifts.
These spectacular gifts can be easily used to send online gifts to India for your loved ones there. Apart from Christmas, you will also get a large variety of gifting options here that you can send for many occasions. Sending gifts to India can be done quite comfortably now through this gifting site where there are gifts for all occasions.