When is Bengali New Year in 2016 - The Day of Noboborsho for Bengalis
Bengali New Year Calendar 2016
| | | | | | | |
| --- | --- | --- | --- | --- | --- | --- |
| Sun | Mon | Tue | Wed | Thu | Fri | Sat |
| | | | | | 1 | 2 |
| 3 | 4 | 5 | 6 | 7 | 8 | 9 |
| 10 | 11 | 12 | 13 | 14 | 15 | 16 |
| 17 | 18 | 19 | 20 | 21 | 22 | 23 |
| 24 | 25 | 26 | 27 | 28 | 29 | 30 |
Bengali New Year or Poila Boishak is the first day of the Bengali calendar celebrated by Bengali communities in India, worldwide and in Bangladesh. The traditional greeting of Bengali new year is " Shubho Noboborsho ", which literally means Happy New Year. If you are wondering when is Bengali New Year 2016, then let us tell you that it falls on 14th of April which is a Thursday. In bengali Boishak is the first month of the bengali calendar. Send gifts to India during this Poila Boishak with the help of this online reliable gifting portal.

History :

The development of the Bengali calendar is often attributed to king of Gour, Shashanka. King Shoshangko of Gour is credited with starting the Bengali era. Mughal Emperor Akbar, introduced a revised Bengali calendar to make tax collection easier in Bengal. Some sources credit the idea to the finance minister of Akbar, Todar Mal. The distinctive characteristic of this revised Bengali year was that, rather than being a solar or lunar calendar, it was based on a union of the solar and lunar year. In Bengal landlords used to allocate sweets among their tenants, and business people commenced a "Halkhata" (new financial records book) and locked their old ones. Vendors used to provoke their consumers to allocate sweets and renew their business relationship with them. There were fairs and festivities all over.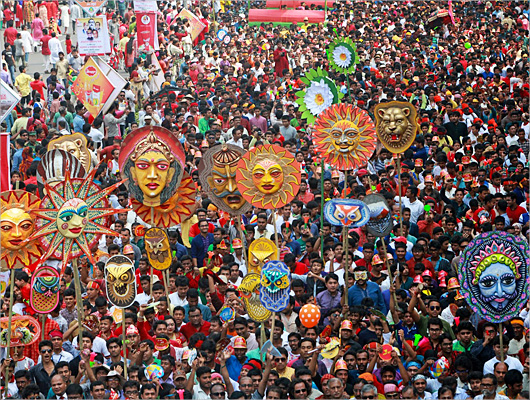 Tradition and Celebration :

The Bengali New Year begins at dawn, and the day is marked with singing, processions, and fairs. Traditionally, businesses start this day with a new ledger, clearing out the old.People of Bangladesh enjoy a national holiday on Poila Boishakh. All over the country people can enjoy fairs and festivals. Singers perform traditional songs welcoming the new year. People enjoy classical jatra plays. The day is marked by visiting relatives, friends and neighbors. People prepare special dishes for their guests. The festivities from the deep heartland of Bengal have now evolved to become vast events in the cities, especially the capital Dhaka.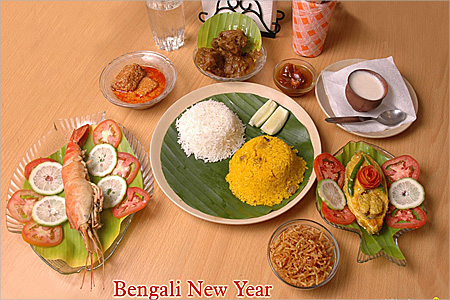 It is traditional to exchange gifts during Bengali New Year. Choose from a wide variety of gifts on this new year to gift your loved ones. You can send them Sweets, various gift hampers, gift vouchers to relish, beautiful home decor items or a very special Poila Boishak mugs. All these gifts are available easily on this reputed online gifting portal. This portal provides hassle free services and very comfortable and smooth shopping and gifting experience.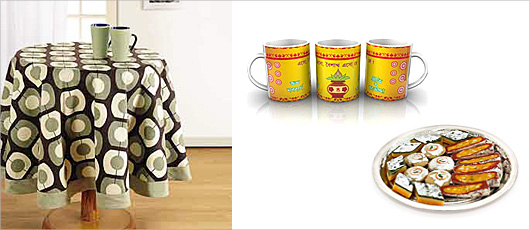 Sending gifts to India has never been better with this one stop online shop for all your gifting needs and for all occasions. Celebrate this Poila Boishak with grandeur and pomp and merriment.