Valentine - Its History & How its Celebrated Today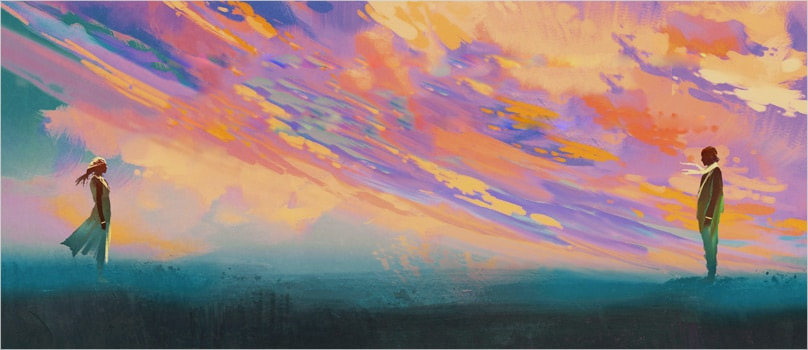 Valentine's Day is a joyous festival which stands for love and romance. On February 14 every year this festival is celebrated across the globe. The festival is intended to commemorate the martyrdom of St Valentine, a Christian Saint. However, the religious significance of the festival has diminished and today Valentine's Day is a global phenomenon celebrated by people who belong to different ages and races. This only invokes a lot of interest about the history of Valentine's Day. How it evolved over the ages?
One of the interesting facts about the origin of this day is that there were several early Christian martyrs bearing the name of "Valentine"! Until 1969 eleven Valentine's Days were recognized by the Christian Church. The Valentines who are traditionally honoured on February 14th are Valentine of Rome and the Valentine of Terni. Valentine of Rome was a Roman priest who was martyred on AD 269 and was buried on Via Flaminia. Valentine of Terni was the bishop of Interamna around AD 197 and was killed during the rule of Emperor Aurilean. He was also buried on Via Flaminia though at a separate location than that of Saint Valentine.
Another legend goes that a saint called Valentine sent 'Valentine' greeting to a young girl while in prison. It is said that before his death he sent her a letter where he signed 'From your Valentine".
There are a number of legends regarding Saint Valentine but one thing is evident-Valentine was a person who was heroic, sympathetic and romantic.
There is a widespread belief that Valentine's Day is celebrated in the middle of February to remember the anniversary of Valentine's death. Others believe that the Christian church decided to celebrate the festival in the middle of February in a bid to Christianize the pagan Luprecalia celebrations.
Valentine's Day became popular in Great Britain around the seventeenth century. The tradition of choosing a sweetheart on Valentine's Day spread throughout Europe during the Middle Ages and then to the early American colonies. By the middle of the 18th century friends and lovers belonging to different social classes exchanged small tokens and handwritten notes among themselves. As the century drew to a close written letters were replaced by printed cards. In America exchange of hand made Valentines started in the early 1700s. Esther A. Howland was the first person to sell mass produced valentines in America in the 1840s. The oldest known Valentine Card is on display at the British Museum.
How is it Celebrated Today
In present day world Valentine's Day is celebrated with a lot of enthusiasm all around the globe. Lovers start planning for this day well in advance and those who are yet to come across the love of their lives start their search for a date so that they can celebrate the day in a romantic fashion. The markets catch the Valentine's Day fever days before the festival with the shops selling flowers, cards and other romantic gifts wearing a festive look. Special Valentine's Day gifts like hearts, rose, cards, cupid and jewellery are in huge demand. In different countries it is the time of the year when people go in for a shopping spree. In India also Valentine's Day has gradually gone on to become a big festival with people going in for widespread shopping. Valentine's Day cards are the best sellers followed by special gifts for men like shirts, perfumes and wallets and great gifts for women like jewellery, jewellery boxes, showpieces and soft toys. Online shopping is much in vogue nowadays because many lovers are separated from each other. Professional considerations and other reasons force many lovers to reside in two different continents. Various online sites give them an opportunity to express how they feel about each other with gifts.
In modern days Valentine's Day is not only restricted in exchanging gifts between romantic couples. It is a day to celebrate love and people wish their friends, siblings, teachers or any other special person in their lives -'Happy Valentine's Day!'
It is a time for romantic dates and different parks and restaurants are filled with lovers in arms. Hotels and discotheques come to life and different Romantic getaways attract a large number of tourists.