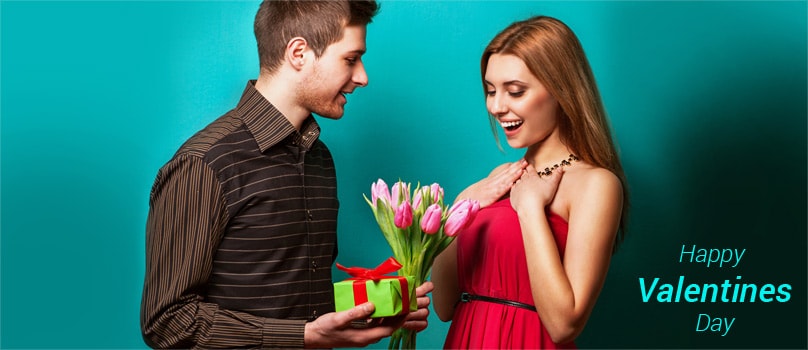 Valentine's Day is just around the corner and if you have not yet thought about what you are going to give to your loved one then you should start thinking about it soon. If you are staying away from that special person due to work or other reasons then sending attractive gifts to India will prove to be your only salvation. A number of fascinating Valentine's Day gifts to India are available here that will surely delight them on this special day. Among the many options that are available here, Valentine gift hampers to India are a very good option. Many such exciting hampers are available on this online gifting portal and these individual collections of gifts would be a delight to have.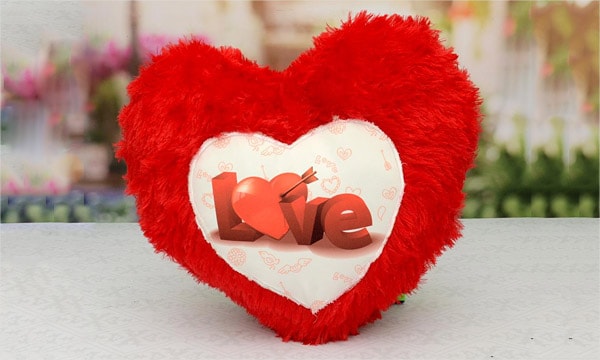 This collection of hampers is filled with gift items that are very true to the occasion and make a very apt gift. You can easily send these lovely gifts that will truly express your unconditional love for your beloved. The items that are found here include flowers, cakes, greeting cards, chocolates, dry fruits and soft cushions. The Multicolored Flowers with Cake are the perfect gift for the occasion and they will be loved by anyone. This simple yet pretty hamper consists of a stunning bouquet of flowers and a delectable cake. The bouquet consists of a bunch of 15 gerberas which are of different colours and a strawberry cake which is heart shaped with the words 'Be Mine' written on it.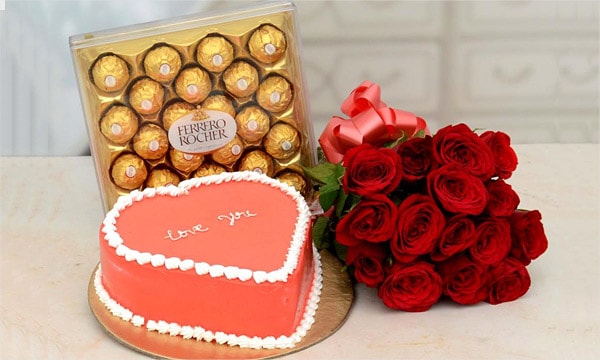 All the hampers in this category contain flowers and cakes which are the most essential elements required for celebrating this day. Cakes of different flavours as well as many kinds of flowers and orchids can be found here for you to choose from for your beloved. Apart from these items, dry fruits, sweets, chocolates, soft toys and cookies are also available in this section. The 12 Red Roses Bunch and Cake Hamper will also be loved by that special person when you send it to them with your sincere feelings. The bouquet of roses consists of 12 red ones along with green leaves and ferns which have been tied together using a red ribbon. The round shaped cake is vanilla flavoured and the toppings of roses and and borders are done with icings that are vanilla flavoured.
Gift hampers for this year's Valentine's Day includes a number of new and interesting products that truly commemorate this day. These exciting combos of gifts are found only on this reliable gifting site which will prove to be a great treat for your loved one. The gifts that have been showcased here are love sticks, soft toys, show pieces, chocolates, flowers, love mugs, handi teddies, soft hearts, heart photo frames, heart cushions, love cards and many others. The Hearty Love Filled Hamper has all the elements that will make your beloved happy on this special day. The items that are included here are a red heart photo frame, a love mug, a handi teddy, two heart sticks and chocolates. The chocolates available are Dairy Milk Fruit & Nut, Dairy Milk Crackle, Snickers and 5 Star Fruit & Nut.
Mega Gift Hampers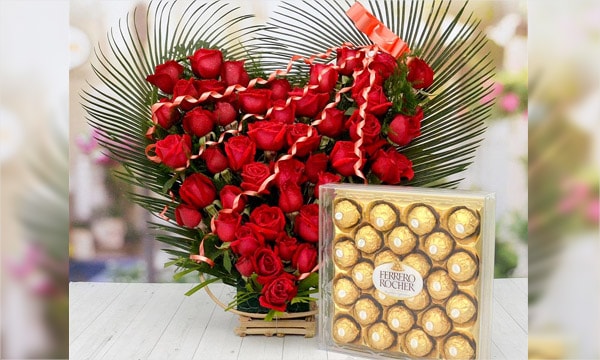 The mega gift hampers have been categorised into two, based on whether the receiver is male or female. These gifts are very much suited to this day of love and you will find many interesting options here. The Mega Hamper - Her has gifts like chocolates, heart cushions, cosmetics, manicure sets, electronic gadgets, soft toys, love mugs, dry fruits, cookies, heart photo frames and perfumes. The Romantic Couple and Choco Fantasy consists of a set of pink teddies sitting on a heart shaped cushion and a golden rectangular tray filled with chocolates like Dairy Milks, KitKats, Chocopies and Gems. The Mega Hamper - Him contains personal care items, chocolates, German silver items, baskets, apparels, watches, pillows, cufflinks, bags, show pieces, love cards, purses, flowers, cakes and a lot more. The Chocolates, Greetings Card & Romantic Showpiece Hamper comprises of a love card, a couple show piece and handmade chocolates in a heart shaped box.
You can gift these and also other gifts to your loved one in India and make this Valentine's Day a special one. Attractive kids gifts to India are also available here that you can send for the little ones in your life. You can even send anniversary gifts to India through us as well as gifts for other occasions that will make any day a special one.