Unique Father's Day Gift Ideas from Gifts to India 24x7.com
Fathers' Day - a much awaited day for celebrating the beauty of male parenting, is knocking on the door. Just like mothers, fathers also play a vital role in shaping up a child's future. To acknowledge the contributions of a father in a child's upbringing, every year on the third Sunday of June, the world celebrates Fathers' Day. This day commemorates fatherhood, that is, the day marks the dedication and commitment of any father-like figure, may be it grandfather or uncle or elder brother. Before you send gifts, you must know when is Father's day in 2012. This year, this special day falls on June, the 17th. Just like the whole world, these days, India too celebrates the day with full of enthusiasm and vigor. Every Indian householder enjoys the day by spending some quality time with family, feasting, and nevertheless, gifting. Gifting has been an important procedure in enjoying any occasion. It is through this process that seems to bring forth the colors of a celebration the most. But, the contemporary trends in the fields of careers compel an individual to live offshore, deprived of friends and family. So, what are the ways available to them to send Fathers' Day gifts to India and celebrate the event?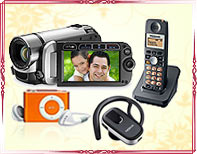 Well, to answer this aforesaid question the first thing that comes to our minds is online gifting. A modern life enjoys a lot of boons owing to the recent scientific and technological advancements. E-gifting is one such major benefit that has metamorphosed lives throughout the whole world. Now, one can easily relax on the couch while their gifts will be delivered to the desired place right on time. Apart from this speedy and prompt delivery, what these online gifting companies ensure the most is the value for money. No more jostling through the crowd, nor arguing with the seller for a best buy, the advent of e-gifting has surely made the world a better place to live in. One such renowned name in this genre of online gifting in India is GiftstoIndia24x7.com. With its dedicated service, this company has touched a million of satisfied hearts worldwide. Eying on the advancement of Father's Day, our company has introduced a vast array of unique gifting ideas those are sure to impress your loving dad back in India.
Keeping the male craze for electronic gadgets in view, we offer you to send some impressive array of gizmos like digital cameras, handycams, iPods, mp3 players, etc. All these unique yet impressive electronic gadgets are sure to keep your dad on the move. Then, there are some gift vouchers to send to your father in India to celebrate this happy event. Different gift vouchers catering different requirements, like shopping or dinning, are incorporated herein. These gift vouchers are definitely an unique gifting idea to you. More to this, we also offer some exclusive personalized gifts which also can be sent to your father back at home in India to mark this special occasion. These gifts are sure to elevate to be a memento that will be imprinted with some photograph of your choice. All these gifts, as described herein, are sure to carry your loving touch to your father in India.
Gift Ideas for Father's Day 2012 can be numerous. It depends on the extent to which you feel for that special man. These gifts are just one of the avenues through which you can express your heartfelt emotions. The Gifts are marvelous way to say, "Dad, You mean the world to me." Gifts are all about emotions; emotions which are precious and priceless. If you are gifting with us, be sure to surprise your father with a wonderful gift. So, herein, we would like to ask you to come with us, and celebrate the occasion the most.
Wish you a happy shopping!