Top 7 wedding gifts for Indian bride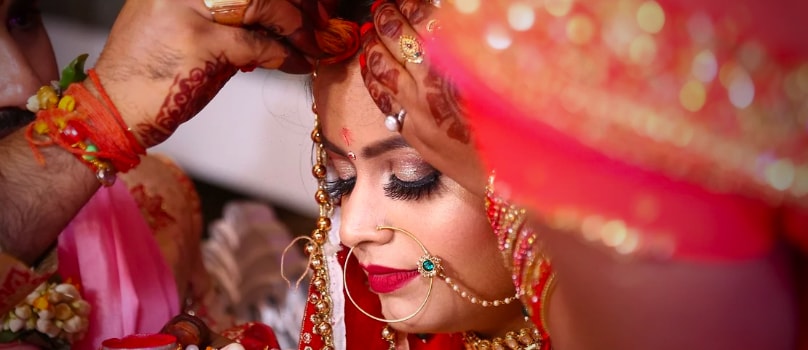 Wedding is the most awaited day in a girl's life, all she wants is to be happy and have a lot of fun in her wedding. For the bride who is your friend or family member whose wedding you are not able to attend you can send her amazing gifts to India and wish her all the best for her new beginnings in life. To help you select the best gift for the bride we bring to you suggestion which will help you in deciding the best gifts for her.
Jewellery -

Since its her wedding day you can send her jewelleries which she can wear on her wedding day or after her wedding. You can send her gold, diamond or fashion jewellery to your friend and wish her all the best for her new beginnings. For a bride her jewelleries is one of her assets that she takes with her and if she gets them as a gift it becomes more special for her.
See here the collection of jewellery

Home Decor -

For the bride to wish her and help her in making her new life full of happiness send her home decor gifts like lampshades, showpieces, wall paintings and many such decorative items. She will surely love to decorate her new house with your gifts and be very thankful for the gifts. Also choose home decor items that have both modern and yesteryear style mixed also the taste of your friend keep in mind.
See here the range of home decor

Apparel -

Since she is a new bride, wearing new clothes will be a must and so you can send her new apparel so she can wear it and flaunt her style. You can send her saree, salwar kameez or even a evening gown. She will surely love this gift from you and apparel is something that are loved by a women and so it will be the perfect gift for the bride.

Spa Vouchers -

A new bride will surely love the gift of a nice spa session. As the wedding days are so stressful for the bride that she will definitely love to go for a sap time. With your gifted spa voucher she will have for herself a nice detox time and feel relaxed. It is a very thoughtful gift for the bride you are planning to send gift and will appreciate your gift.

Organic Cosmetic Basket -

As a bride she will be in lots of makeup on her big day but you can make her and her skin will good with a organic cosmetic basket which will take care of her skin properly. You can select from organic brands like Forest Essential, Body and such other organic brands.

Crockery -

Since she is a new bride sending her crockery will be a great wedding gift idea. You can send her dinner sets or cooking utensils with designer looks to give it a modern touch and not a regular gift. It will be a thoughtful gift for her which she will be able to use in her kitchen and also make the kitchen look more nicer, keep the bride's taste in mind when selecting the products.

Carry on Luggage -

For her mini trips or bachelorette trip she can use this carry on luggage bag and be thankful to you. You can select her favourite colour bag and also from brands like American tourister, Samsonite or Safari and many others. An ideal gift for the bride to pack her things properly and travel in the most comfortable way.